1)
.
The Robot Phone Lets You 'Kiss' Your Loved Ones Remotely // By Tyler Lee on 12/26/2016 01:54 PST
.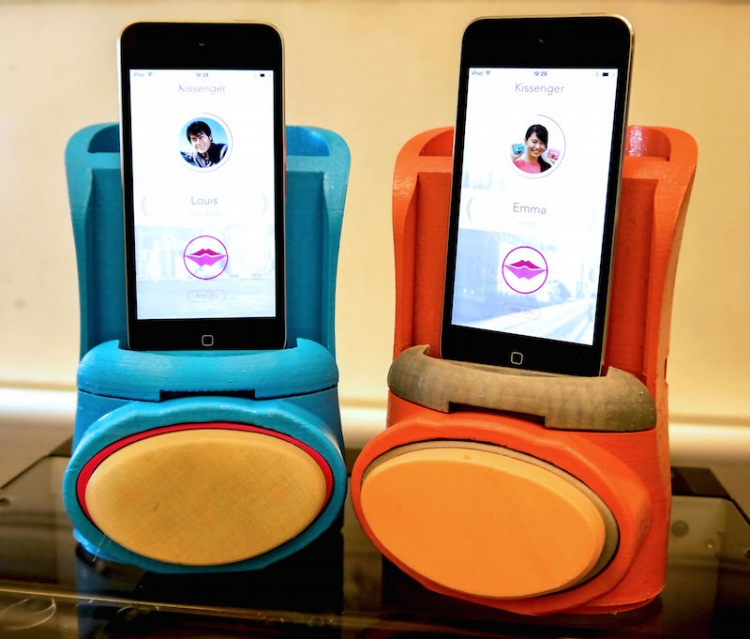 ***
Kissenger sends your kisses over long distances // By George Wong on 07/19/2012 04:17 PST
.
2) WIESBADEN – The debt owed by the overall public budget (Federation, Länder, municipalities/associations of municipalities and social security funds, including all extra budgets) to the non-public sector amounted to 2,031.4 billion euros at the end of the third quarter of 2016. Based on provisional results, the Federal Statistical Office (Destatis) reports that the debt was up by 0.4%, or 8.9 billion euros, from 31 December 2015. Compared with the previous quarter, this was a decrease in debt of 0.3%, or 6.2 billion euros.
.
The non-public sector comprises credit institutions and the remaining domestic (for instance private businesses) and non-domestic sector.
.
The highest absolute increase from 31 December 2015 was recorded for the debt of the Federation, which rose by 8.7 billion euros, or 0.7%, to 1,273.7 billion euros.