. 1) Altenberg, Саксония, прямо под домом Ханса и Беате Tooren в заброшенном руднике залегает 96 тыс. т лития.
В 2021 г. приписанная канади Bacanora Minerals Ltd. планирует начать добычу скважиной глубиной 350 м.
В Альтенберге литий будут только добывать. Химическая переработка будет осуществляться за границей.
.
2) U.S. regular retail gasoline prices averaged $2.41 per gallon (gal) in 2017, 27 cents/gal (13%) higher than in 2016, but two cents/gal less than in 2015.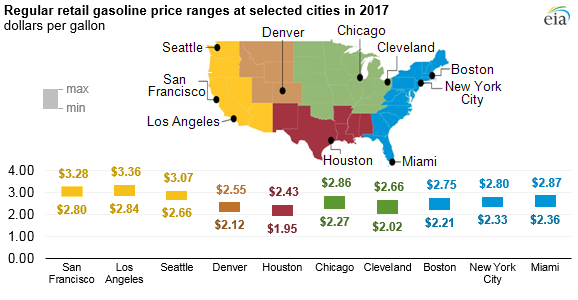 3) Satellite Photos of the Bomb Cyclone
***
3) Water filled the streets of Hull, on the coast of Massachusetts.
.
. 4) Таяние снега в горах и дожди привели к подъёму воды в Рейне. Недавно река вышла из берегов, затопив большую часть Сев. Рейн–Вестфалия. В эпицентре бедствия оказался Кёльн. Местами в городе большая вода превысила отметку в 8 м.

. Эксперты полагают, что ситуация может усугубиться в ближайшие дни, несмотря на снижение количества осадков.
.
. Хуже всего обстоят дела в северной части города — Kasselberg. Здесь уровень воды достиг 8,4 м.
.