1291
. Par l'intermédiaire du roi d'Angleterre Edouard 1er, le roi de France Philippe IV le Bel négocie le règlement du conflit relatif à la Sicile, conflit marqué par les « Vêpres siciliennes ». Il s'ensuit à Tarascon, le 19 février 1291, un traité par lequel Charles de Valois renonce au titre de roi d'Aragon qui lui avait été octroyé par le pape Martin IV, moyennant l'acquisition du Maine et de l'Anjou. Il reçoit par ailleurs le royaume de Naples tandis qu'Alphonse IV d'Aragon reçoit la Sicile.
+
1831
. Сражение у Грохова, кое Wiki приписывает 25-му февр.:
. «Сражение было случайное для обеих сторон. 7 февраля фельдмаршал не рассчитывал на сражение. <…>
. Урон русских — 3700 человек, поляки потеряли не меньше, считая и взятых русскими 600 человек пленными.
19 lutego 1831
. Gen. dyw. Józef Dwernicki pobił pod Nową Wsią kawalerię rosyjską gen. lejt. Cypriana von Kreutza.
.
. Pod Wawrem miała miejsce bitwa oddziałów polskich dowodzonych przez gen. dyw. Franciszka Żymierskiego i gen. dyw. Piotra Szembeka z oddziałami I i VI korpusów rosyjskich gen. kaw. Piotra Pahlena i gen. piech. Grigorija Rosena. Zaskoczone oddziały rosyjskie poniosły znaczne straty. Szczególnie mocno wykrwawiły się oddziały jegrów z rosyjskiej 1. Dywizji; jeden z batalionów chorągiew. Po stronie polskiej najcięższe straty poniósł II batalion Pułku Grenadierów Gwardii. <http://www.muzeumwp.pl/kalendarium/02-19/>
. 1831 – Powstanie Listopadowe: zwycięstwo powstańców w bitwie pod Nową Wsią; nierozstrzygnięta bitwa pod Wawrem.
1831 – The 1st practical US coal-burning locomotive made its 1st trial run in Penn.
+
1931
. Абхазия отдана Грызунии. <https://ru.wikipedia.org/wiki/Социалистическая_Советская_Республика_Абхазия#Абхазская_АССР>
+ +
1941
In the Treaty of the Danish West Indies, the US "purchased" the Virgin Islands in 1917 in part to defend the Panama Canal. As the situation in Europe deteriorated during the late 1930s, the US again became concerned about its ability to move warships between the oceans. The largest US battleships already had problems with the canal locks, and there were concerns about the locks being incapacitated by bombing.
These concerns led Congress to pass a resolution on May 1, 1936, authorizing a study of improving the canal's defenses against attack and expanding its capacity to handle large vessels. A special engineering section was created on July 3, 1937, to carry out the study. The section reported to Congress on February 24, 1939, recommending work to protect the existing locks and the construction of a new set of locks capable of carrying larger vessels than the existing locks could accommodate. On August 11, Congress authorized the work.
Three new locks were planned, at Gatún, Pedro Miguel and Miraflores, parallel to the existing locks with new approach channels. The new locks would add a traffic lane to the canal, with each chamber 1,200 ft (365.76 m) long, 140 ft (42.67 m) wide and 45 ft (13.72 m) deep. They would be ½ mi (805 m) east of the existing Gatún locks and ¼ mi (402 m) west of the Pedro Miguel and Miraflores locks.
The first excavations for the new approach channels at Miraflores began on July 1, 1940, following the passage by Congress of an appropriations bill on June 24, 1940. The first dry excavation at Gatún began on February 19, 1941. Considerable material was excavated before the project was abandoned, and the approach channels can still be seen paralleling the original channels at Gatún and Miraflores.
+
Early in 1941, Willys-Overland demonstrated the vehicle's off-road capability by having it drive up the steps of the United States Capitol, driven by Willys test driver Irving "Red" Hausmann, who had recently heard soldiers at Fort Holabird calling it a "jeep." When asked by syndicated columnist Katharine Hillyer for the Washington Daily News (or by a bystander, according to another account) what it was called, Hausmann answered, "It's a jeep."
Katharine Hillyer's article was published nationally on February 19, 1941, and included a picture of the vehicle with the caption:
LAWMAKERS TAKE A RIDE – With Senator Meade, of New York, at the wheel, and Representative Thomas, of New Jersey, sitting beside him, one of the Army's new scout cars, known as "jeeps" or "quads", climbs up the Capitol steps in a demonstration yesterday. Soldiers in the rear seat for gunners were unperturbed.
+
+
Although the term was also military slang for vehicles that were untried or untested, this exposure caused all other jeep references to fade, leaving the 4x4 with the name.
+
+
– Coast Guard Reserve established. Auxiliary created from former Reserve.
+
1941 FEBBRAIO 19 MERCOLEDÌ
Consultazioni al Cairo sugli aiuti da inviare alla Grecia
. Hanno luogo al Cairo le consultazioni tra il ministro degli Esteri inglese Anthony Eden e il capo di Stato Maggiore Generale Imperiale sir John Dill con il gen. Wavell e l'ammiraglio Cunningham sul piano di aiuti da inviare alla Grecia.
Egypt
Eden and Dill arrive Cairo en route to negotiations in Greece.
Eden meets with military leaders about aid to Greece.
Eden and Dill meet with William Donovan.
[Balkans Campaign]
British Foreign Secretary Anthony Eden, Chief of the General Staff John Dill, Commander-in-Chief Middle East General Archibald Wavell, and Mediterranean Fleet chief Admiral Andrew Cunningham met in Cairo, Egypt to discuss diverting forces from North Africa to aid Greece.
+
. Смоленское. Сегодня мороз 37 градусов с сильным северо-восточным ветром.
+
Гадигей Ф. Дневник
19 февраля 1941 г. (среда)
. Утреннее совещание: Обстановка. Транспортные вопросы. Предложение Грольмана.
. …
. Герке:
. Потребности стр-ва дорог в Венгрии и Словакии. Стр-во дорог в Польше идёт удовлетворительно. — Снабжение Имперских железных дорог углём достигло минимально допустимого уровня.
Пассажирское сообщение сокращаем. Общее кол-во эшелонов для перевозок войск по стратегическому развёртыванию [«Барбаросса»] — св. 15 тыс; к тому же ежедневно — 96 эшелонов для текущего снабжения (не считая перевозок в Ливию и для операции «Марита»), 160 тыс. вагонов. Потребность в порожняке — восемь различных типов поездных составов.
. План перевозок по стратегическому развёртыванию — переброска войск 3-го и 4-го эшелонов.
. Подготовка стр-ва железных дорог после [начала] операции «Барбаросса». На каждую группу армий — по одной линии! Всего возможно стр-во шести железнодорожных линий.
+
Nordatlantik
9.2.–12.3.1941
. Die nach Großbritannien laufenden Konvois überqueren den Atlantik ohne Verluste.
. Die nach Großbritannien laufenden Konvois HX.110 (19.2.–11.3., 41 Schiffe), HX.111 (23.2.–12.3., 23 Schiffe) und SC.24 (28.2.–19.3., 26 Schiffe) überqueren den Atlantik ohne Verluste.
19.– 22.2.1941
. Operationen gegen den Konvoi OB.287.
. 19.2.: Konvoi durch eine Fw 200 der I./K.G.40 gesichtet, die die brit. Tanker Gracia (5642 BRT) und
Housatonic (5559 BRT) versenkt. Ansatz der U-Boote U 73, U 107, U 48, U 96, U 69, Bianchi, Marcello,
Barbarigo auf die gemeldete Position.
+
Entering base: Lorient, France: U-94 (42 days), U-101 (28 days).
13 boats at sea: U-46, U-48, U-52, U-69, U-73, U-95, U-96, U-97, U-103, U-107, U-108, U-123, U-552.
+
19 February 1941
…
23 Stukas of II./Stuka 2 attack vehicles at el Brega with good success, dropping 21 500kg bombs. 1 Ju 87 force landed at en Nofilia on return flight, crew recovered.
The escort of 7 Bf.110 shot down 4 Hurricanes in air combat. 1 Bf.110 ditched into sea. Crew rescued by sea rescue plane on 20 February.
+
+
X. Fliegerkorps attacks port of Benghazi during the afternoon, damaging two merchant vessels.
+
On February 19, 1941 Turbine along with Saetta and Freccia departed from Naples to Tripoli escorting the third German Afrika Korps convoy consisting of ships Arta, Heraclea, Menes and Maritza and successfully reached Tripoli on February 21.
Mediterranean Sea
Submarine HMS Upholder (Lieutenant Commander M. D. Wanklyn) attacked a convoy West of Tripoli. Two torpedoes were fired but no hits were obtained. The target was the German transport Heraklea (1,927-ton). She was in convoy with the German merchants Arta (2,452-ton), Menes (5,609-ton) and Maritza (2,910-ton) escorted by the Italian destroyers Freccia and Saetta. Heraklea sighted the two torpedo tracks and turned sharply to starboard to comb the tracks.
. Чёт каки-та разны глобусы у томатянивь и пудиньгеевь…
.
Operations MC 8, troops to be ferried to Malta and a convoy of empty transports was to return from Malta.
.
During 18 and 19 February 1941, HMS Parthian (Cdr. M.G. Rimington, DSO) carried out periscope reconnaissance from submerged. She was able to obtain nearly all the information required for the landing party for operation 'Abstention'.
Submarine HMS Rover (Lt.Cdr. H.A.L. Marsham) ended her 9th war patrol (5th in the Mediterranean) at Alexandria.
Submarine HMS Upright (Lt. E.D. Norman, DSC) departed Malta for her 7th war patrol (5th in the Mediterranean). She was ordered to patrol off Kerkenah, Tunisia.
.
Submarine HMS Thunderbolt (Lt. C.B. Crouch, DSO) departed from Holy Loch bound for Halifax, Canada. From that base she is to protect convoys from being attacked by German surface raiders.
+
der 19.2.1941, der 19. Februar 1941 war ein Mittwoch
. 125 deutsche Flugzeuge fliegen einen Angriff auf die britische Stadt Swansea, bei dem sie 112 t Sprengbomben und 1901 Brandschüttkästen abwerfen.
War Diary for Wednesday, 19 February 1941
UK
Luftwaffe attacks Swansea overnight with 61 aircraft.
Cornwall railway
Wednesday 19th February
Supt Norish reports "At 2155 hours HE bombs dropped on Falmouth Docks. Platers' Workshop extensively damaged. One HE on Dock Railway – slight injury to lines. No casualties."
.
Wednesday February 19th 1941 saw the [Plymouth] City's 278th air raid alert, between 7.15pm and 10.50pm. The German bombers were actually on their way to South Wales but dropped a few high-explosive bombs in the area of Valletort Road at Stoke and Stonehouse Town Hall.
. Чёт каки-та разны системы счисления у ковбасникивь и пудиньгеевь…
+ +
1981
– The U.S. government releases a report detailing how the "insurgency in El Salvador has been progressively transformed into a textbook case of indirect armed aggression by communist powers."
<http://www.history.com/this-day-in-history/united-states-calls-situation-in-el-salvador-a-communist-plot>
+
1991 – Iraqi antiaircraft artillery shoots down a U. S. Air Force OA-10 A Thunderbolt II
+ +
2021
17 февраля Национальная метеорологическая служба США сообщила о самых сильных морозах за всю историю наблюдения в двух тысячах городов. Побиты самые лютые рекорды 1899 и 1905 гг., а также напугавшей современных американцев зимы 2019 г. <https://svpressa.ru/world/article/290456/>
+
. В Омске для устранения последствий затяжного снегопада, начавшегося днём 18 февраля, мобилизованы все собственные ресурсы.
. Первой очищенной от снега улицей стала самая протяжённая — улица Орджоникидзе.
<https://regnum.ru/news/society/3195399.html>
Именем революции встать!!! ©
+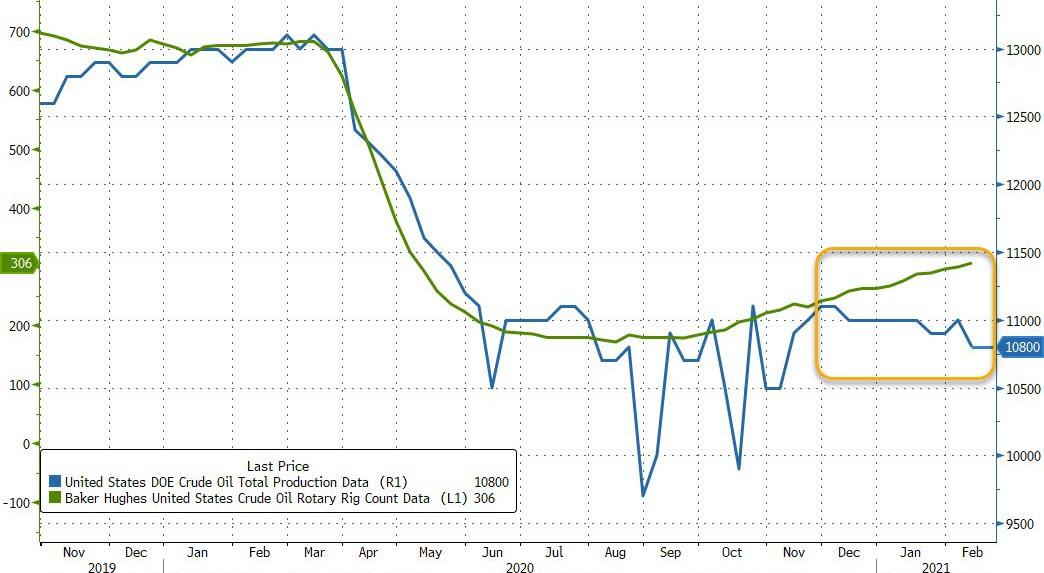 +
. По предварительным данным за 2020 г. среднемес-я начисленная зарплата составила 51083 *бля, +5,5% с 2019… <https://regnum.ru/news/economy/3195163.html>
.
. Никита Кричевски. Мыкитькя Трещöткина, канешна, та ышшо ик-оно-мисьтькя, але е одно але©
. Тут я напомню о статистическом лукавстве. Росстатуй отдельно публикует данные о зарплатах в средних и крупных ОПГ, а потом плюсует… по малым и ИП. В первом случае итог более весомый…
Первый показатель свидетельствует, что мы живем хорошо и даже отлично, второй используют при расчёте надбавок тем же научным раб-ам. Например, по Москве за январь–сентябрь 2020 г. по средним и крупным ОПГ начисленная зарплата составила 95,6 тыс. *блей, а с учётом МП и ИП — лишь 73,6 тыс.