. Le 17 mars 1001 : le rajah de Butuan, constituant ce qui est aujourd'hui une partie des Philippines, envoie une mission diplomatique en Chine porter un tribut à la dynastie Song.
. 1111 : décès Bohémond de Tarente ou Bohémond Ier d'Antioche le Grand, prince d'Antioche (° v. 1054).
+
. 1431 : consécration du pape Eugène IV.
+
. 1791 : les 2 et 17 mars, la loi d'Allarde supprime les corporations et proclame le principe de la liberté du travail, du commerce et de l'industrie.
+
. El 17 de marzo de 1811: en Chile se disuelve la Junta Gubernativa del Reino (presidida por Fernando Márquez de la Plata) y se forma la Junta Superior de Gobierno (con Juan Martínez de Rozas como presidente).
1811 – The USS New Orleans becomes the first practical sidewheel steamboat in the US.
+
1841 Convention with Peru for the Satisfaction of Claims of American Citizens; March 17
+
1861
– The Kingdom of Italy is proclaimed.
+
+
. Le 17 mars 1861, un Parlement national réuni à Turin proclame la naissance du royaume d'Italie. Victor-Emmanuel II, roi de Sardaigne, prince de Piémont et duc de savoie, devient «roi d'Italie par la grâce de Dieu et la volonté de la nation».
*
. 1861 : à Turin, en moins de deux ans, Cavour a réalisé l'unité italienne. En effet, en mars 1860, ce sont 426 000 Émiliens (Parme, Modène, Romagne) contre 760 qui approuvent leur annexion par le Piémont ; 336 000
Toscans contre 15 000 font de même. Devant une telle unanimité, Napoléon III doit s'incliner. Au terme de la guerre d'Italie, la Lombardie est octroyée au Piémont. À l'issue de l'expédition des Mille, Victor-Emmanuel est maître de l'Ombrie, des Marches, de la Sicile et de Naples, qui, elles aussi, se prononcent massivement pour l'unité autour de son royaume. Pour asseoir la dynastie sarde à la tête de l'Italie, Cavour réunit le premier Parlement italien à Turin le 18 février 1861. Le scrutin du 18 mars consacre Victor-Emmanuel II comme « roi d'Italie par la grâce de Dieu et la volonté de la Nation ». Seuls le royaume vénitien et Rome échappent encore à son emprise.
+
. 1871 : tentative de récupération des canons de la milice civile parisienne, postés sur la butte Montmartre par
Adolphe Thiers et son gouvernement. Cet événement, et l'émeute qu'il entraîne, marque le début de la
Commune de Paris.
. 1871: fallecimiento Robert Chambers, geólogo y publicista escocés (n. 1802).
+
1891 – SS Utopia collides with HMS Anson in the Bay of Gibraltar and sinks, killing 562 of the 880 passengers on board.
+
. 1911 : en Chine, une loi interdisant les fumeries d'opium ainsi que les mauvais traitements aux prisonniers est promulguée.
+ +
1921
. Тянучка бузы мелкобздии в Кронштадте <https://flitched9000.livejournal.com/1894059.html>
*
– The Second Polish Republic adopts the March Constitution.
*
. naZionists евгеника на маГше
Dr. Marie Stopes (1880–1958) opened Britain's first birth control clinic in North London. The Mothers' Clinic, at 61 Marlborough Road, Holloway, which offered free family planning advice to poor women through staff midwives and nurses.
*
– The first U.S. Marine airman to serve in the Pacific arrives on Guam with responsibility for supporting U. S. land and sea forces in the region. There, 10 pilots and 90 enlisted men operate seaplanes on reconnaissance duty as Flight L, Fourth Squadron, for 10 years.
+ +
1931
. 8–17 марта. 6-й съезд Советов СССР.
*
. 1931 : en Allemagne, l'évêque de Paderborn condamne les catholiques membres du NSDAP.
*
. 17 marca – w Nevadzie zostały zalegalizowane gry hazardowe.
*
. Il Pola fu un incrociatore pesante della Regia Marina, appartenente alla classe Zara. Cantiere OTO – Livorno. Impostazione 17 marzo 1931. <https://it.wikipedia.org/wiki/Pola_(incrociatore)>
+ +
1941
G.6 Bank Debits and Deposit Turnover March 17, 1941
<https://fraser.stlouisfed.org/files/docs/releases/g6/g6_19410317.pdf>
*
Mar 17, Mon.
Pacific
TG 9.2 (Captain Ellis S. Stone), comprising light cruiser Brooklyn (CL-40) and Savannah (CL-42) and destroyers Case (DD-370) and Shaw (DD-373), and Tucker (DD-374), arrive at Auckland, New Zealand, beginning a three-day goodwill visit (see 20 March).
Atlantic
Heavy cruiser Vincennes (CA-44) arrives at Pernambuco, Brazil, en route to her ultimate destination of Simonstown, South Africa (see 20 March).
17.3.–16.4.1941
Großbritannien / Atlantik
. Der Schwere US-Kreuzer Louisville läuft von Pernambuco (Brasilien) nach Simonstown (Südafrika, Einlaufen am 29.3.), nimmt dort eine Ladung brit. Goldreserven an Bord und kehrt damit nach New York zurück.
.
Coast Guard cutter Cayuga departs Boston, Massachusetts, with South Greenland Survey Expedition, composed of State, Treasury, War, and Navy Department representatives, embarked. The expedition's mission is to locate sites of airfields, seaplane bases, radio and meteorological stations and aids to navigation on Greenland's soil (see 31 March).
.
– CGC Cayuga left Boston with the South Greenland Survey Expedition on board to locate airfields, seaplane bases, radio and meteorological stations, and aids to navigation in Greenland. This was the beginning of the Coast Guard's predominate role in Greenland during War II.
*
In Britain, jam and marmalade rationed to 8 ounces per person per month.
.
Kriegstagebuch für Montag den 17. März 1941
. Heimatfronten
. Großbritannien: Rationierung von Marmelade auf 225 g pro Person und Monat.
*
No. 6 Air Observer School of the British Commonwealth Air Training program opens to New Zealand students. Saskatchewan.
*
. Уличены в посещении кабинета т. Сталина 17 марта 1941 г. 19 чел. от 16 до половины 12-го ночи.
+
+
…
1:00pm (lunch) Treas. Sec. Henry Morgenthau, Jr.
…
7:50pm – 9:44pm (dinner) ER, Household, Treas. Sec. and Mrs. Henry Morgenthau, Jr., Mrs. G. Pope, Miss Pope, Mrs. Helm, Miss Malvina Thompson, Col. Henry Osthagen.
.
– In Washington, D.C., the National Gallery of Art is officially opened by PresiK F.D. Roosevelt.
*
Гадигей Ф. Дневник
17 марта 1941 г
. …
. 15.00–20.30 — Совещание у фюрера (я в сопровождении полковника Хойзингера) [и генерал-квартирмейстер].
. …
. Вывод [Г.]: Нельзя рассчитывать на использование в операции «Барбаросса» тех войск, ко-е предназначены для операции «Марита».
.
. 2. [Высказывания Гитлера по поводу] операции «Барбаросса»:
. а. Мы должны с самого начала одержать успех. Никакие неудачи недопустимы.
. б. Нецелесообразно включать в план операции те силы, на ко-е мы не можем определённо рассчитывать. Что касается сухопутных войск, то мы можем с уверенностью рассчитывать только на немецкие войска.
. Финские войска: От них можно лишь ожидать, что они атакуют Ханко и лишат русских [флот] возможности отхода в район Прибалтики.
. На Румынию рассчитывать нельзя. Румынские соединения не имеют наступательной силы.
. От Швеции ожидать нечего, т.к. мы ей не можем ничего предложить.
. Венгрия ненадёжна. Она не имеет никаких причин для выступления против России. Её цели ограничиваются Югославией, и здесь ей будет кое-что предложено.
. Словаки — славяне. Речь об их использовании, вероятно, пойдёт позже (в качестве оккупационных войск).
. …
. г. Группы армий «Север» и «Центр» должны продвинуться до р. Днепр, а затем под прикрытием Днепра развернуть свои силы на север. Захват Москвы не имеет никакого значения! [Знаком ! Г. выделял высказывания, ко-е считал глупостью.]
. …
. е. Вывод: В р-нах, прилегающих к Румынии, следует задействовать ровно столько войск, сколько будет необходимо для её обороны. Всё остальное должно быть использовано севернее Карпат: фронтально, с дальнейшим усилением ударной группировки на северном фланге путём подтягивания новых подвижных соединений. По возможности скорее вывести танковые части из Румынии!
. …
. В Великороссии необходимо применить жесточайший террор. Специалисты по идеологии считают русский народ недостаточно прочным. После ликвидации активистов он расслоится. Кавказ позже будет отдан Турции (при условии его использования нами).
. …
+
. В субботу вечером хитро и быстро призвала Moder Svea («матушка Швеция») большую часть своих сынов и теперь оживлённо судачат о причинах. У нас так долго было всё спокойно, что мы решили, что опасность совсем миновала, но дела обстоят не так хорошо. Естественно, в правительственном коммюнике пишут, что это всего лишь проверка, чтобы констатировать: мы готовы, но никто в это не верит. Говорят, что Германия предъявила неслыханно наглые требования, в т. ч. к нашему флоту, но и этому никто не верит.
. …
Недоповешенная nazi старуха 33-х лет
*
. Le premier poste émetteur de la France libre est mis en service au château de La Roque en février 1941. La première liaison radio avec Londres a lieu le 17 mars 1941.
*
17.– 28.3.1941
Nordatlantik
. Operation "Berlin": Britischer Vorstoß gegen dt. Schlachtschiffe Scharnhorst und Gneisenau.
. Zur Sicherung der Island-Faroer-Passage sollen die Schlachtschiffe Rodney (am Konvoi HX.114) und King
George V (am Konvoi HX.115) die Home Fleet mit Schlachtschiff Nelson, Kreuzer Nigeria und 2 Zerstörern, die dort vom 17.3. bis 20.3. patroulliert, verstärken.
*
Sailed from St. Nazaire, France: U-48.
11 boats at sea: U-37, U-46, U-48, U-74, U-95, U-98, U-105, U-106 (5500 tons of general cargo, including seeds, tapioca flour and tea, 3231 tons of cocoa beans), U-110, U-124, UA. U-99, U-100 sunk.
Laid down U-218, F. Krupp Germaniawerft AG, Kiel (werk 650).
.
After a thorough examination of the existing battle and firing conditions on the return of the boats, and on the grounds of my personal knowledge of the capabilities and achievements of the Commanders, I am convinced that for the most part the misses referred to were simply failures. The Torpedo Inspection (Department) and Torpedo Ordnance Department have so far given no explanation for the torpedo failures. That these failures should suddenly appear after an uneventful six months in torpedo situation, must in my opinion, be significant.
*
U-boat U-100 was sunk at 0318hrs south-east of Iceland, in position 61°04'N, 11°30'W, after being rammed by the destroyer HMS Vanoc (Lt.Cdr. J.G.W. Deneys) and depth charges from this destroyer and HMS Walker
(Cdr. D.G.F.W. MacIntyre).
U-boat U-99 was scuttled at 0343hrs south-east of Iceland, in position 61°00'N, 11°48'W, after being badly damaged by depth charges from the destroyer HMS Walker (D 27) (Cdr. D.G.F.W. MacIntyre).
.
During the night of 16th–17th March 1941 the U-Boats U-99 and U-100 were involved in a combined attack on convoy HX-112. A series of ships were torpedoed before U-100 was detected on ASDIC and subject to depth charge attack by HMS Walker and HMS Vanoc. Then in the early hours of the morning HMS Vanoc spotted U-100 on her recently installed Type 286M radar. This was the first confirmed British surface ship radar sighting of a U-boat. <https://ww2today.com/17th-march-1941-depth-charges-captured-heil-hitler-kretschmer>
*
der 17.3.1941, der 17. März 1941 war ein Montag
. Bei einer Besprechung in der Berliner Reichskanzlei zwischen Adolf Hitler, Generalfeldmarschall Walter von Brauchitsch und Generaloberst Franz Halder wird die Aufmarschanweisung für den Angriff auf die UdSSR abgeändert. Hitler will u.a. auf einen sofortigen Vorstoß aus Rumänien verzichten.
.
. Die am 12. März von Reichswirtschaftsminister Walther Funk angekündigte Erhebung einer Steuer für Wertpapier- und Aktiendividenden führt zu einem Kursverfall um rund 5%.
.
. Die deutsche Luftwaffe greift die britische Stadt Bristol-Avon mouth mit 162 Flugzeugen an; auch in der folgenden Nacht ist mit Liverpool-Birkenhead wieder ein wichtiger britischer Hafen Ziel deutscher Bombenangriffe.
*
War Diary for Monday, 17 March 1941
US
US expedition departs Boston for Greenland to locate suitable sites for airbases, etc.
Germany
Hitler meets with senior military leaders regarding operations in Greece and Soviet Union.
Brauchitsch, unhappy with command arrangements and planning, insists OKH will not issue orders to Dietl's forces for advance into northern Soviet Union, and OKW subsequently takes control of that front.
Turkish ambassador meets with Hitler.
*
RAF Bomber Command sends (NN) aircrafts to attack (NN) overnight.
| | |
| --- | --- |
| 58 | Bremen |
| 21 | Wilhelmshaven |
*
Greece
Operation Lustre: New Zealand 4th Infantry Brigade arriving Athens by sea from Egypt.
*
[Battle of Giarabub]
Lieutenant General Erwin Rommel sent a message to the besieged Italian garrison at Giarabub in southeastern Libya, asking the troops to hold on for a few more weeks and promising that his forces would arrive in relief in that time.
*
China
Battle of Shangkao: Japanese 11th A advancing toward Haulintsai and Shangfutsun.
+ +
1951
– The Chinese threw two fresh armies against the U.N. forces in an attempt to delay their advance.
– The newly trained ROK 8th Division replaced the U.S. 1st Marine Division in the Punchbowl area. The 1st
MD was moved to the western corridor where it relieved the ROK 1st Division on March 25.
+
1961
– The U.S. increased military aid and technicians to Laos.
The Northrop T-38 Talon, American twin-engine supersonic jet trainer, world's 1st supersonic trainer enters in service.
+
. 1981 : au Salvador, sept à huit mille personnes tentent de se réfugier au Honduras en traversant le fleuve
Lempa. Elles sont ciblées par deux avions de chasse et un hélicoptère fournis par les États-Unis à l'armée salvadorienne. Entre vingt et trente personnes sont tuées, auxquelles s'ajoutent près de deux cents disparues vraisemblablement noyées.
+
. 2001 : après la baisse du 17 janvier, l'OPEP décide le 17 mars une nouvelle réduction de sa production d'un million de barils par jour (environ 4 %), pour stabiliser le prix du baril aux environs de 25 dollars.
+
2011 – NASA's MESSENGER space probe becomes the first space craft ever to enter into orbit around Mercury.
+ +
2021
. О землетрясении M=6,9 у побережья Камчатки сообщает 16 марта Геологическая служба США. Эпицентр — в 337 км от Петропавловска-Камчатского на глубине 57 км.
<https://regnum.ru/news/3216872.html>
. Антимонопольное гестапо (Bundeskartellamt) согласовало ходатайство Framatome и ТВЭЛ (Росатом) о создании СП.
<http://geoenergetics.ru/2021/03/17/germaniya-odobrila-sozdanie-sp-framatome-i-tvel-po-vypusku-topliva-dlya-aes/>
+
+
+
+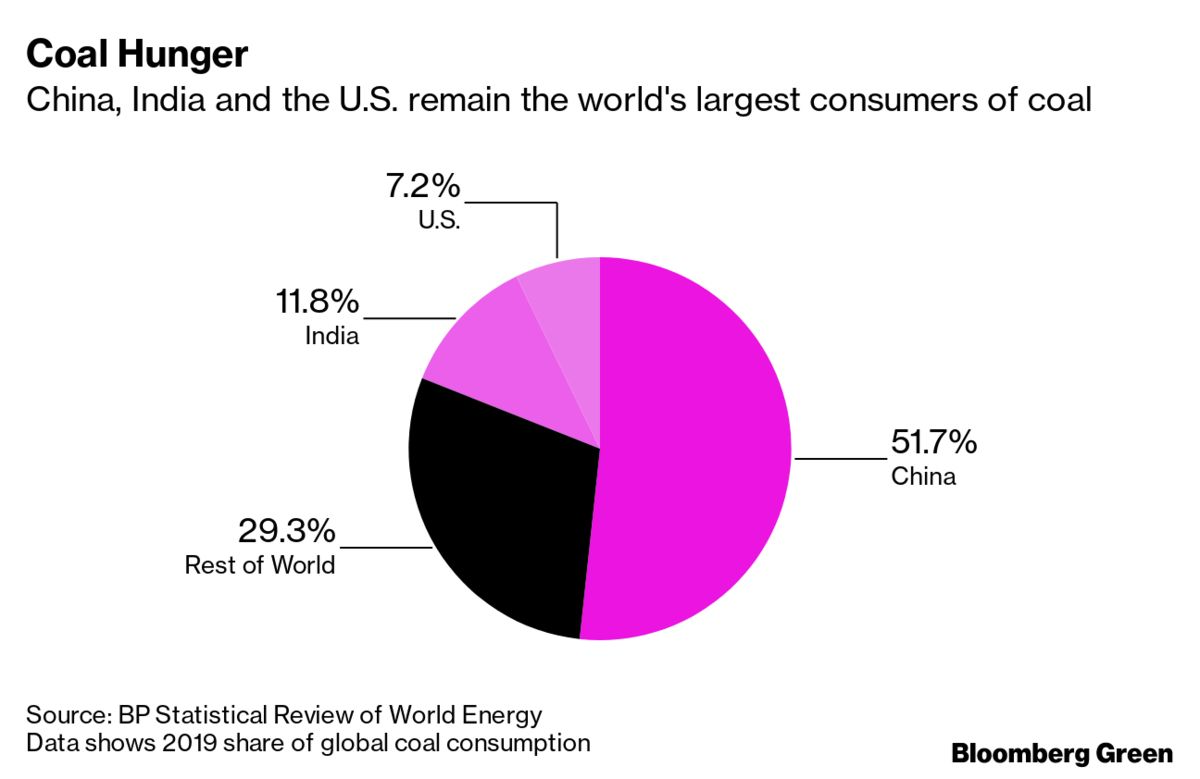 +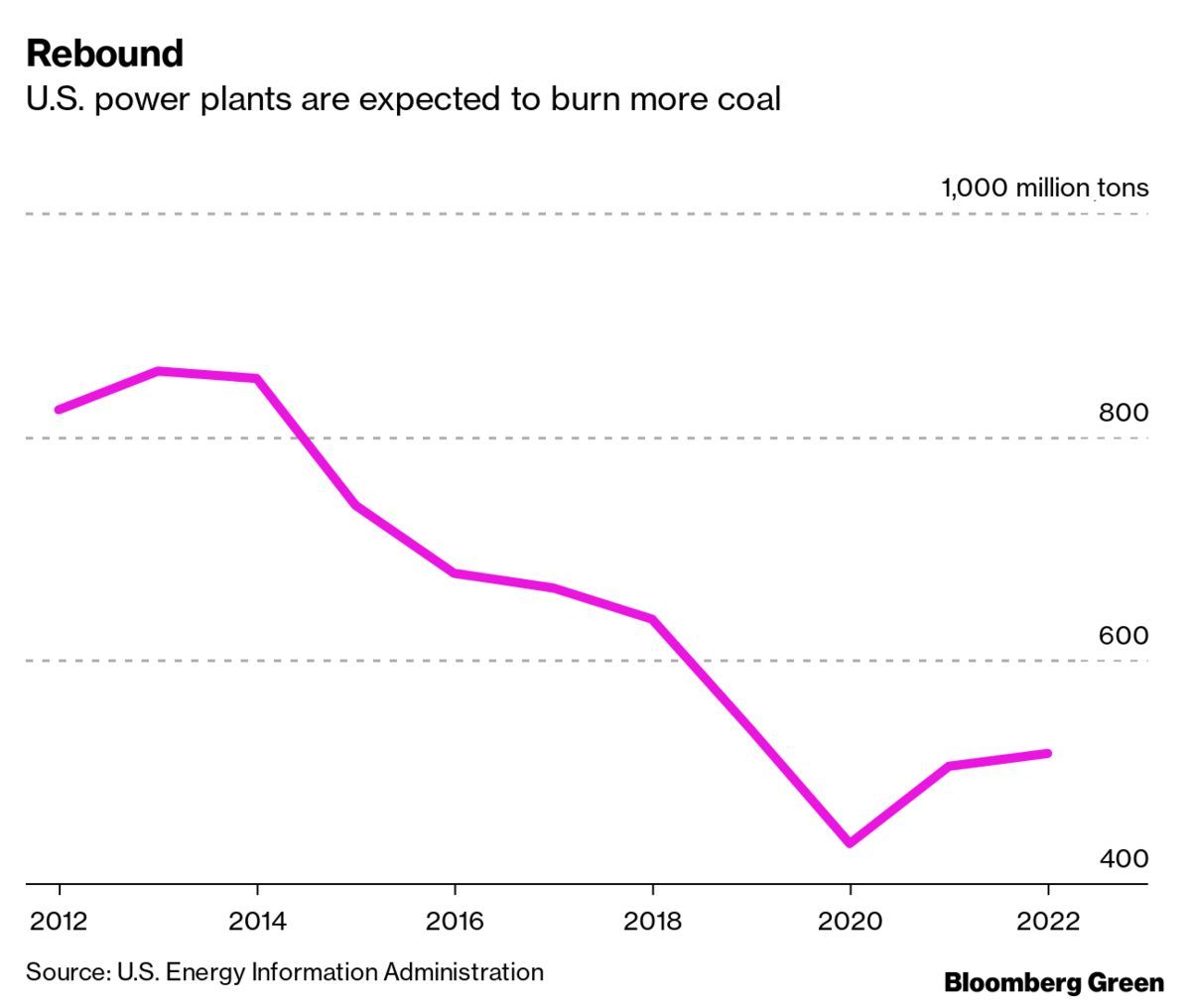 +
U.S. Joins India And China In Ramping Coal Usage To Pre-Pandemic Levels
+
. За февраль 2021 в сранях F*ck EU™ втюх новых звонких консервных банок сократился на 19,3% [не то] до 771486 [не то до] 850170. Лучше, чем в январе (–24%). Итого за 2 мес. –22%. Тянет вниз Испания — –38,4%.
. В Цэужёпяхь только в Швеции (+5,3%) и в Ирландии (+4,9%)…
<https://regnum.ru/news/3217445.html>
. За два месяца 2021 года втюхано 1693059 (–23,1%).
. Volkswagen 94242, –21,7%; Peugeot 66080, –12,2%; Toyota 50181, –10,5%; Skoda 48193, –13,8%; Renault 48141, –34,7%. <https://www.autostat.ru/news/47685/>
+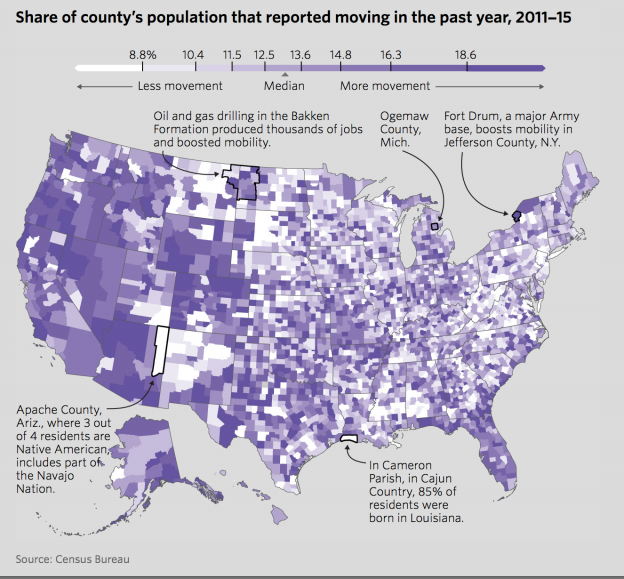 +
Охота к перемене мест — весьма мучительное свойство…©
+
+
Гау с макс-м сокращением платежей населения в 2020 г., ржуб. (суммарно за год): FinExpertiza
+
Инфля ©
+
+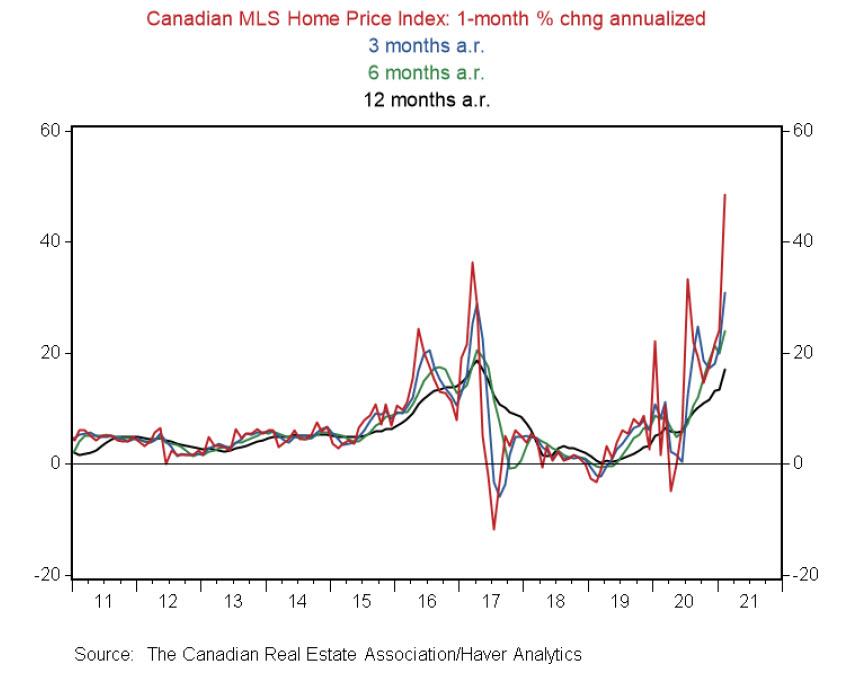 +
"It's Gone Parabolic": Canadian Housing In One Shocking Chart
. Отпустим папуасивь срани Дгейбздяего Глистка на волю, в… тундру!
. Лишь бы не на продовольствие…
+
Up To Two-Thirds Of Entry-Level Tech Jobs Go To Foreign Guest-Workers From Unranked Colleges