. Le 22 mars 1081 : morte Boleslas II de Pologne, roi de Pologne (° 1042).
+
22 mars 1421 : Bataille du Vieil-Baugé
. Le 22 mars 1421, au Vieil Baugé, près d'Angers (Maine-et-Loire), les Anglais subissent une humiliante défaite, la première depuis qu'a débuté la guerre de Cent Ans, près d'un siècle plus tôt…
. suite de l'article
. 1421 : victoire franco-écossaise, à la
bataille de Baugé
, pendant la
guerre de Cent Ans
.
. 22 marca 1421 –
wojna stuletnia
: wojska francusko-szkockie pokonały Anglików w bitwie pod Baugé.
. 1471 : morte
Georges de Bohême
(
Jiří z Poděbrad
), roi de Bohème (° 6 avril 1420).
. 1571 Real Orden de Felipe II para la "repoblación y administración de la hacienda confiscada a los moriscos" de Alfacar (Granada) con personas que procedían en su mayoría de La Mancha, Navarra, León, Galicia, Vizcaya, Montilla y Lucena (Córdoba), Campotéjar y Toledo.
1621 – The
Pilgrims
of
Plymouth Colony
sign a peace treaty with
Massasoit
of the
Wampanoags
. //
Un año después de su llegada a las costas norteamericanas y de fundar la ciudad de Plymouth, Miles Standish, al mando de los Padres Peregrinos que llegaron en el
Mayflower
, firma un acuerdo de cooperación con el jefe indio Massasoit. Las relaciones entre ambos pueblos son sumamente cordiales. Ambas civilizaciones entienden que la cooperación es el mejor camino para convivir en paz.
. 1841 : en France, promulgation de la
loi interdisant
le
travail des enfants
de moins de 8 ans.
. Le 22 mars 1841, une loi limite en France, pour la première fois, le travail des enfants employés dans les manufactures, usines ou ateliers. La loi est promulguée par
Louis-Philippe
, roi des Français, le maréchal Jean-de-Dieu Soult (73 ans) étant président du Conseil. Elle s'inspire d'une loi similaire promulguée en Angleterre neuf ans plus tôt, en 1833.
. L'article 2 énonce :
.
Les enfants devront, pour être admis, avoir au moins huit ans.
.
De huit à douze ans, ils ne pourront être employés au travail effectif plus de huit heures sur vingt-quatre, divisées par un repos.
.
De douze à seize ans, ils ne pourront être employés au travail effectif plus de douze heures sur vingt-quatre, divisées par des repos.
.
Ce travail ne pourra avoir lieu que de cinq heures du matin à neuf heures du soir
.
. 1871 : l'appel du 22 mars énonce que les membres de l'assemblée municipale (
Commune de Paris
), sans cesse contrôlés, surveillés, discutés par l'opinion, sont révocables, comptables et responsables, et que leur mandat est impératif.
. 1911: en Kiel (Alemania) se procede a la botadura del acorazado
SMS

Kaiser
, líder de su
clase
de
acorazados de la
Kaiserliche Marine
y primer acorazado alemán en usar turbinas a vapor. El día de su botadura fue escogido para que coincidiera con el cumpleaños del
Kaiser
Guillermo I de Alemania
.
. 1921: en Londres, sir
Joseph Chamberlain
abandona el Ministerio de Finanzas.
.
USS
Colorado
(BB-45). Ordered: 29 August 1916. Builder:
New York Shipbuilding Corporation
. Laid down: 29 May 1919. Launched: 22 March 1921. Commissioned: 30 August 1923. Decommissioned: 7 January 1947.
Baleno (cacciatorpediniere)
. Classe
Folgore
. Costruttori
Cantieri del Quarnaro
, Fiume. Varo 1931. Entrata in servizio 15 giugno 1932. Destino finale danneggiato in combattimento ed incagliato il 16 aprile 1941, affondato per i danni il 17.
Laid down: 1 May 1930. Launched: 22 March 1931.
Militia troops of 49 Battalion reinforced Thursday Island and Port Moresby.
. …
. Ревизии подвергнуты танкостр-ые з-ды Наркомсредмаша № 183, № 174, № 37, № 75, СТЗ, ЧТЗ, ГАЗ им. Молотова, Кировский завод Наркомтяжмаша, заводы Наркомсудпрома — Ижорский, Мариупольский и № 264, завод НКБ № 78, Подольский завод им. Орджоникидзе Наркомнефти.
Ревизией установлено:
. В 1940 г. танкостр-е з-ды обязаны были выпустить 3498 танков. Фактически за это время выпущено 2779 танков, или 79,4%, в т. ч.: танков КВ выпущено 243 шт. при плане 248 шт.; танков Т‑34 выпущено 115 шт. при плане 600 шт.; танков Т‑40 выпущено 41 шт. при плане 100 шт.; танков Т‑26 выпущено 1601 шт. при плане 1550 шт.; танков БТ‑7М выпущено 779 шт. при плане 1 тыс. шт.
За 2 месяца 1941 г. выпущено танков 439 шт. при плане 437 шт., в т. ч.: танков КВ — 94 шт. при плане 92 шт., танков Т‑34 — 292 шт. при плане 263 шт., танков Т‑40 — 53 шт. при плане 82 шт. Кроме того, заводом № 174 выпущено 2 новых образца танка Т‑50.
. …
.
ЧТЗ задание по разворачиванию пр-ва КВ сорвал чуть менее, чем полностью
…
.
З-д Наркомсредмаша № 183 задание по разворачиванию пр-ва Т-34… Факты наглой и вопиющей безхозяйственности
…
.
СТЗ Наркомсредмаша задание по разворачиванию пр-ва Т-34
…
. …
. З-д Наркомсредмаша № 174
. На з-де обнаружены большие сверхнормативные запасы по ряду остродефицитных материалов. На 1 декабря 1940 г. сверхнормативные запасы составляли: по ленте красной меди — на 194 дня, трубам латунным — на 252 дня, трубам алюминиевым — на 800 дней, пруткам бронзовым БАЖМ — на 284 дня и т. д.
. …
. …единственный з-д, поставляющий дизель-моторы к танкам КВ, Т‑34 и Т‑50 и к артиллерийскому тягачу «Ворошиловец», з-д № 75, даже при полном выполнении намечаемого Наркомсредмашем плана 1941 г. может покрыть потребность в моторах лишь на 70‑75%.
.
СТЗ
как база моторостроения для Т‑34 совершенно не готов. …
. …
.
Запчасти к танкам, снятым с пр-ва, но составляющих основу танкового парка выпускают в час по чубайсовой ложке, к Т-28 вообще не выпускают
…
. …
. Единого научно-исследовательского центра по танкостроению не существует. Эта работа распылена между наркоматами и отдельными заводами. Опытно-экспериментальные базы на заводах, за небольшим исключением, отсутствуют.
. При конструировании новых машин конструкторы-танкисты
копаются только в собственном окаменевшем дерьме
основываются только на опыте отечественного танкостроения и, гл-м обр-м, на опыте своего завода. Над использованием опыта иностранных фирм, даже по имеющимся в СССР образцам, почти никто не работает. Аналогичное положение и с использованием иностранного опыта по танковому броневому строению.
Достаточно сказать, что даже отстрел бронекорпусов ведётся исключительно отечественными боеприпасами. Снаряды иностранных армий, ко-е в СССР имеются в достаточном кол-ве, совершенно не используются для отстрела бронекорпусов наших танков
.
. …
.
План капстр-ва всеми наркомами сорван
…
. …
The property was originally part of
Camp Gordon
, a
Against World War I
military training camp. That facility closed in 1922. (The Army re-created Camp Gordon during
Against World War II
, but built it in Augusta, Ga., 150 miles away, and it has since been renamed Fort Gordon.) In 1940, the US government authorized construction of a military airport on the former site of the Chamblee camp.
The airport began operations on March 22, 1941 as
Naval Air Station Atlanta
.
.
The
Instructor training program
began on February 1, 1941 with five
St. Louis Steel Car Company
PT-15s. The PT-15 is virtually indistinguishable from the
PT-17

Stearman
except by the trained eye. The
Air Corps
bought a total of 14 for evaluation purposes. On 15 March the school received its first 10 PT-17
Stearmans
.
Officially the 56
th
Army Air Forces Flying Training Detachment, the school's contract called for training classes of 50 students. The first class began ground school on March 22, 1941.
.
In 1939, Riddle was ready to get back into the business of training pilots. He contacted Embry, who had no interest in reentering a partnership with Riddle.
Riddle, now living in Miami, Florida, found a partner in John G. McKay and his wife, Isabel. Keeping the Embry-Riddle name, they reestablished the Embry-Riddle School of Aviation (now the
Embry-Riddle Aeronautical University
), partnering with the University of Miami to provide flight training under the
Civilian Pilot Training Program
, increasing the number of pilots immediately proceeding War II.
Riddle and McKay also formed the
Riddle Aeronautical Institute
at Carlstrom Field in
Arcadia, Florida
on March 22, 1941 for the purpose of training pilots for the US Army Air Corps. A separate division of Embry-Riddle provided technical training in maintenance and metal work.
.
In 1941, the City of Augusta learned that the US Army Air Corps was looking for a site to locate a basic
Contract Pilot School
.
In March 1941, the president of the Chamber of commerce contacted Harold S. Darr, who operated a primary flight school for the Air Corps in Albany (
Albany Army Airfield
) to promote the idea to locate the new school in the Augusta area. With the Army's approval, Darr chose a 900-acre (3.6 km
2
) tract 7.5 miles (12.1 km) southeast of the City adjacent to the Savannah River.
In March 22, 1941, Darr entered into an agreement with local officials to invest $500,000 in buying the acreage and building a school. Darr estimated that the school would employ 300 civilians with an annual payroll of $1.5 million, In turn, the City and
Richmond County
agreed to move a City-owned hangar from nearby
Daniel Field
, pave the aircraft parking ramp, pave a road in the area to create a runway, and provide
convict labor
with guards.
…
One battalion of 10.5cm guns of 16
th
Artillery Regiment is subordinated to Div.
Brescia
.
…
During the night 21/22 March the last elements of Div.
Brescia
arrived at 5.lei.Div. for its relief.
…
.
Слухи, сплетни
донесения разведок и передовых отрядов.
Italy
Convoy departs Naples for Tripoli with four vessels escorted by Italian torpedo boats
Procione
,
Orione
, and
Orsa
.
Greece
Operation Lustre
: New Zealand 6
th
Infantry Brigade arriving Athens by sea from Egypt.
.
Biskaya
. Beginn einer massierten brit. U-Boot-Aufstellungen gegen einen Durchbruch der Schlachtschiffe
Scharnhorst
und
Gneisenau
vor Brest. In den folgenden Monaten sind daran beteiligt
Torbay
,
Tuna
,
Taku
, L 26, L 27, H 31, H 32, H 33, H 44, H 50,
Undaunted
,
Sealion
,
Sturgeon
,
Sunfish
, das poln.
Sokol
, und die niederl. O.9, O.10 und O.24.
.
Nordatlantik
.
Operation "Berlin":
Britischer Vorstoß gegen dt. Schlachtschiffe
Scharnhorst
und
Gneisenau
.
. — Die dt. Schiffe werden
am 22.3.
von den Torpedobooten
Iltis
und
Jaguar
, Sperrbrechern und einigen M-Booten aufgenommen und laufen unbehelligt in Brest ein.
. Gesamterfolg der Handelskriegsunternehmung
"Berlin"
: 22 Schiffe mit 115.622 BRT.
The U-48 was depth charged by British destroyers and suffered slight damage.
Sailed
: Lorient, France: U-52.
Entering base
: Kiel: U-37 (24 days).
11 boats at sea: U-46, U-48, U-69, U-74, U-97, U-98, U-105, U-106, U-110, U-124, U-551.
.
On March 22, 1941,
Ambra
together with
Ascianghi
and
Dagabur
was sent to patrol along Alexandria –
Cape Krio
line…
.
Commissioned
U-126
(IXC AG
Weser
, Bremen (werk 989). Ordered 7 Aug 1939. Laid down 1 Jun 1940. Launched 31 Dec 1940.),
U-202
(VIIC
F. Krupp Germaniawerft
AG, Kiel (werk 631). Ordered 23 Sep 1939. Laid down 18 Mar 1940. Launched 10 Feb 1941).
Laid down
U-332
(VIIC
Nordseewerke

, Emden
(werk 204), Ordered 23 Sep 1939. Laid down 16 Dec 1939),
U-653
(VIIC
Howaldtswerke Hamburg
AG, Hamburg (werk 802). Ordered 9 Oct 1939. Laid down 9 Apr 1940. Sunk on 15 March 1944).
.
USA
: Der
Grand Coulee Damm
wird
zwei Jahre vor seiner
ursprünglich geplanten Fertigstellung in Betrieb genommen und ist damit der weltweit größte Erzeuger von elektrischer Energie.
.
Vichy-Frankreich
: Großbritannien gibt seine Erlaubnis zur Verschiffung von Hilfslieferungen an amerikanischem Mehl nach Vichy-Frankreich.
. Der französische Staatschef Philippe Pétain unterzeichnet ein Gesetz zum Bau einer Transsahara-Eisenbahn, die von internierten Kriegsgefangenen und Juden gebaut werden soll.
.
. Die deutsche Luftwaffe unternimmt einen schweren Bombenangriff auf die britische Hafenstadt Plymouth.
. 22. März: "Der Tag der Wehrmacht gehört zu den volkstümlichen Sammeltagen für das Winterhilfswerk. Das zeigt sich auch heuer wieder. An den Mänteln und Kragenaufschlägen baumeln die zierlichen Abzeichen aus Kunstharz in mehreren Stücken, mancher hat alle zwölf Abzeichen erworben. Sie stellen zwölf Waffengattungen der deutschen Armee dar. 7.640 Einzelsammler sind unterwegs. Auch die Schwerkriegsbeschädigten haben sich zur Verfügung gestellt, sie bilden sog. Stoßtrupps und sammeln in den Abendstunden in den Gaststätten ohne Abzeichen."
Britain agreed to allow American ships to deliver emergency flour to Vichy France.
[
Beaufighter
]
The first production
Beaufighter
IIF fighter (R2270) with 1,280 hp
Merlin
XX engines was completed.
Two American ships deliver grain after they are allowed to pass through British blockade.
Battle of Shangkao
: Japanese 11
th
Army attacking around Shangkao.
. СМ СССР постановил организацию ежедневных телепередач в Москве и создание Центральной студии TV. Комитету по делам искусств предложено оказывать ВРК всемерное содействие в привлечении художественных коллективов и отд. исполнителей к участию в телепередачах, показывать по TV спектакли и концерты с участием лучших артистов. СМ обязал выделять для TV копии каждого к/ф, выпускаемого на экраны. (Арх. ГКТР, ф. 1, № 53, с. 58).
. 22 marca – rozpoczął nadawanie radziecki telewizyjny
Pierwyj kanał
.
1951
– Eighth Army reached the 38
th
parallel, as it had in fall 1950, after the Inchon invasion.
. 1961: (fallecimiento)
Fyodor Isidorovich Kuznetsov
, militar soviético (n. 1898).
. 22 marca – prezydent Argentyny Roberto Levingston został odsunięty przez wojsko; zastąpił go Alejandro Lanusse.
Media
. First radio and TV coverage of the proceedings of the Nova Scotia legislature. Halifax, Nova Scotia
Language
. Ottawa starts $2 million program to hire 276 Francophone graduates for public service jobs; jobs where French is la Langue du travail.
In 1981, RCA first put on sale the SelectaVision VideoDisc.
. 2001: el presidente macedonio,
Boris Trajkovski
, anuncia el objetivo de su gobierno de «neutralizar y eliminar a los extremistas albaneses» que, semanas atrás, habían iniciado una ofensiva contra el ejército del país y amenazaban con desatar un nuevo conflicto bélico en los Balcanes.
цена нефтей должна быть не менее $120 за бочку, чтобы покрыть все расходы…
+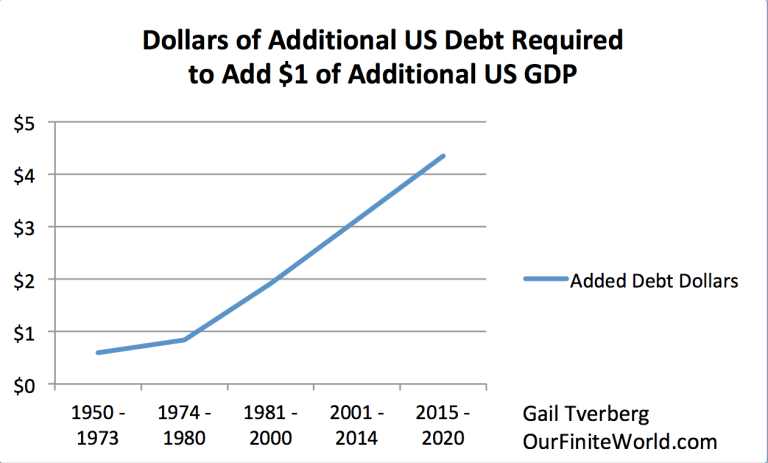 +
<https://ourfiniteworld.com/2021/03/20/headed-for-a-collapsing-debt-bubble/>
+
Venezuela Says Massive Blast Hit Natgas Pipeline In Terrorist Attack