. Le 23 mars 1281 : début du pontificat de Martin IV (jusqu'en 1285). Simon de Brion est élu sous la pression de Charles Ier d'Anjou : il sera l'homme du parti français.
+
. Указом Императрицы Екатерины II 23 (12) марта 1781 г. в Холмогорах учреждена мореходная школа, ставшая первым учебным заведением на севере России для нужд торгового флота. От неё и ведёт начало Арктический мор. и-тут им. В.И. Воронина.
Архангельскому г.-губ-ру А.П. Мельгунову
Алексей Петрович!
. До будущего об училище установления для учреждения в городе Холмогорах мореходной школы, Вы можете употребить план таковой же школы в здешней нашей столице заводимой, от имени приказа Общественного Призрения, по дозволению нашему издаваемой, чего ради и приложена при сем копия.
На основании ея, покуда назначена к тому будет потребная сумма, позволяем взять две тысячи рублей из денег, принадлежащих казначействам для остаточных сумм учрежденных, уведомя о том нашего действительного тайного советника и ген.-прокурора князя Вяземского.
. Пребываем впрочем Вам благосклонны.
Екатерина
. В С-Петербурге марта 12, 1781 г.
+
1821 – Greek War of Independence: Battle and fall of city of Kalamata.
<https://el.wikipedia.org/wiki/Καλαμάτα#Επανάσταση_1821_και_Απελευθέρωση>
+
In 1861, London's first tramcars began operating. An American, George Francis Train had obtained permission for a route about a mile in length running along Bayswater Road between Marble Arch and Notting Hill. The trams were horse-drawn carriages with steel wheels that ran on steel tracks laid in the street, thus making them easier to haul than on an uneven road surface.
*
. 1861 : décès / morte Émile Rainbeaux, dirigeant d'industrie français (° 21 juillet 1804).
+
1901
. El 23 de marzo de 1901: el mundo se entera de que niños y mujeres bóeres mueren de hambre en los campos de concentración británicos en Transvaal.
*
– Emilio Aguinaldo, only President of the First Philippine Republic, was captured at Palanan, Isabela by the forces of Gen. Frederick Funston.
*
. Estados Unidos entrega a España el precio de la venta de las islas de Joló (Filipinas).
+
. 1911 : au dernier recensement, la France compte 39 605 000 habitants.
+
1921
Из Троицкосавска получены известия, что терроризированное бродящими по Монголии шайками белобандитов из отрядов Унгерна, Комаровского и деморализованных солдат бывших китайских частей монгольское население восстало и, заняв с бою город Маймачен и и близлежащие пункты Монголии, провозгласило народное монгольское правительство. <…>
<http://starosti.ru/archive.php?y=1921&m=03&d=23>
*
. 1921: el gobierno alemán autoriza la importación de salitre desde Chile.
. Веймарцы объявили, что не смогут выплатить до 1 мая ₤600 млн. репараций.
*
. Банды ГеЙкофф ген. Паполаса (15 тыс.) начали новое наступление на г. Иненю.
*
– Arthur G. Hamilton set a new parachute record, safely jumping 24,400 feet.
*
. 1921 : Le Lieutenant Arthur Hamilton bat un nouveau record du monde quand il saute en parachute d'une altitude de 7437 m.
*
– Lawrence Sperry flew and landed the first airplane at the U. S. Capitol, in a Sperry Messenger.
+
1931
– Bhagat Singh, Shivaram Rajguru and Sukhdev Thapar are hanged for the killing of a deputy superintendent of police during the Indian struggle for independence.
*
. Se concede en España la libertad condicional para los firmantes del manifiesto revolucionario.
+ +
1941
Mar 23, Sun.
Pacific
Heavy cruisers Chicago (CA-29) (Rear Admiral John H. Newton, Commander Cruisers Scouting Force) and Portland (CA-33) and destroyers Clark (DD-361), Conyngham (DD-371), Reid (DD-369), Cassin (DD-372) and Downes (DD-375), depart Sydney, Australia, for Brisbane (see 25 March).
*
. мид Японии И. Мацуока, будучи проездом в Москве, принят с тов. Сталиным.
*
23 марта 1941, воскресенье
+
+
+
. Послик СГанобГыкакашкё в Югославии сэр Гональд Кэмпбелль по возвращении из Афин, куда он ездил для свидания с Иденом, потребовал немедленного вступления Югославии в войну против держав Оси. В случае неисполнения ультиматума Кэмпбелль грозил разделом Югославии после победы. Угрозы не произвели впечатления.
+
+
Cruising
*
UK. Convoy OB 301 departs Liverpool.
Convoy SL 69. This convoy departed Freetown on 23 March 1941 and arrived at Liverpool on 18 April 1941.
*
3.– 30.3.1941
Mittelatlantik
. Eine Operation des ital. U-Bootes Finzi vom 23.3. bis 7.4. im Gebiet der Kanaren bleibt ohne Ergebnis.
*
Mittelmeer
5.3.–2.4.1941
. Operation "Lustre":
. Transport von 4 brit. Divisionen (rund 58.000 Mann ohne wesentliche Ausfälle) von Alexandria nach Griechenland. Hauptlandehäfen sind Piräus und Volos. Luftsicherung der Konvois vor allem durch die Flakkreuzer Calcutta, Coventry und Carlisle. Die Konvois laufen in einem dreitägigen Rhythmus und werden durch eine Schlachtschiff- oder eine Kreuzergruppe sowie Zerstörer gedeckt. Insgesamt 25 Schiffe mit 115.026 BRT gehen bei der Operation verloren, doch überwiegend nach der Ausladung, nur 7 Schiffe (siehe 23.3.) dagegen in Konvois. Die in den Durchfahrten beiderseits Kreta und südostwärts der Insel sich ablösenden ital. U-Boote Anfitrite, Ondina, Beilul, Galatea, Malachite, Smeraldo, Nereide, Ascianghi, Ambra, Dagabur und
Onice kommen an den Konvois nicht zu Erfolgen.
19.–24.3.1941
. Operation "MC.9":
. — Bei einem Luftangriff auf Malta am 23.3. werden die brit. Transporter City of London (8039 BRT) und Perthshire (10490 BRT) beschädigt.
*
U-551 was sunk in the North Atlantic south of Iceland, in position 62°37'N, 16°47'W, by depth charges from the anti-submarine trawler HMS Visenda (Lt. R.S. Winder, OBE).
.
Entering base: Lorient, France: U-52 (2 days).
10 boats at sea: U-46, U-48, U-69, U-74, U-97 (8,077 GRT tanker in ballast), U-98, U-105, U-106, U-110, U-124.
*
RAF Bomber Command sends (NN) aircraft to attack (NN) overnight:
35 Berlin
31 Kiel
26 Hannover
+
+
<https://ww2today.com/23rd-march-1941-berlin-bombed>
23 marca 1941
. Pierwszy nalot polskich samolotów na Berlin
. Spośród 16 polskich dywizjonów 4 były bombowe. W wyprawie bombowców z 23 marca 1941 r. wzięło udział 130 maszyn alianckich, wśród nich cztery samoloty Vickers Wellington należące do polskiego 300. Dywizjonu Bombowego "Ziemi Mazowieckiej". W nalocie miało uczestniczyć 12 polskich bombowców z 300. i 301. dywizjonu, ale 8 maszyn nie wystartowało z powodów technicznych.
*
Libya
Rommel returns from Berlin with orders not to undertake offensive.
Malta
Heavy Luftwaffe raids on Malta. Following heavy raids, British HQ decides to withdraw RAF bomber squadrons from the island.
*
China
Battle of Shangkao: Japanese 11th Army attacking around Shangkao.
+ +
1951 – Operation TOMAHAWK, the second airborne operation of the war and the largest in one day, involved 120 C-119s and C-46s, escorted by sixteen F-51s. The 314th TCG and the 437th TCW air transports flew from Taegu to Munsan-ni, an area behind enemy lines some twenty miles northwest of Seoul, and dropped the 187th Airborne Regimental Combat Team and two Ranger companies-more than 3,400 men and 220 tons of equipment and supplies. Fifth Air Force fighters and light bombers had largely eliminated enemy opposition. UN forces advanced quickly to the Imjin River, capturing 127 communist prisoners. Some of the prisoners waved safe-conduct leaflets that FEAF aircraft had dropped during the airborne operation. Helicopters evacuated only sixty-eight injured personnel from the drop zone. One C-119, possibly hit by enemy bullets, caught fire and crashed on the way back.
+
1961
. Ст. л-нт Валенти́н Васи́льевич Бондаре́нко (16 февраля 1937, Харьков–23 марта 1961) из первого отряда космонавтов погиб, неосторожно вызвав пожар в заполненной кислородом сурдобарокамере И-тута авиационной косм. медицины.
*
https://www.history.com/this-day-in-history/u-s-plane-shot-down-over-laos
– One of the first American casualties in Southeast Asia, an intelligence-gathering plane en route from Laos to Saigon is shot down over the Plain of Jars in central Laos. The mission was flown in an attempt to determine the extent of the Soviet support being provided to the communist Pathet Lao guerrillas in Laos. The guerrillas had been waging a war against the Royal Lao government since 1959. In a television news conference, Presi. J. F. Kennedy warned of communist expansion in Laos and said that a cease-fire must precede the start of negotiations to establish a neutral and independent nation.
+
1971
. En Europa 100 000 campesinos realizan manifestaciones de protesta contra la política agraria de la Comunidad Económica Europea.
. El presidente argentino, Roberto M. Levingston, renuncia a su cargo y asume el poder la Junta de Comandantes.
. Argentina y Venezuela restablecen relaciones diplomáticas.
+
1981:
. – en Bangladés, un golpe de estado derriba al Gobierno.
. – se constituye en España un mando único de lucha contra el terrorismo, formado por las fuerzas armadas, la policía nacional y la guardia civil, cuyo objetivo prioritario es la desarticulación de ETA.
+
1991
– The Revolutionary United Front, with support from the special forces of Charles Taylor's National Patriotic Front of Liberia, invades Sierra Leone in an attempt to overthrow Joseph Saidu Momoh, sparking a gruesome 11-year Sierra Leone Civil War.
+
– The Russian Mir space station is disposed of, breaking up in the atmosphere before falling into the southern Pacific Ocean near Fiji. // "она утонула. Не опять, а снова!" // Прекращение работ ОС «Мир» и затопление.
. 2001 : l'encyclopédie Wikipédia en français est officiellement créée.
+
+
Dame Elizabeth Rosemond Taylor, DBE (27 February 1932–23 March 2011). // https://www.history.com/this-day-in-history/hollywood-icon-elizabeth-taylor-dies-at-79
*
Jean Jennings Bartik (December 27, 1924–March 23, 2011) was one of the original programmers for the
ENIAC computer.
*
– Moscow expelled 4 US diplomats for "activities incompatible with their status." Russia said it was expelling 50 U.S. diplomats in retaliation for the expulsion of 50 Russians by the U.S.
+
2021
+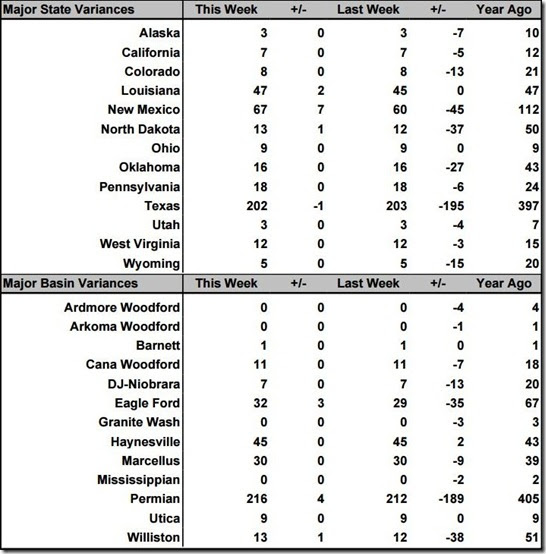 +