Календарь пана Вотруба. Резервная армия труда для худых и блек джек со шлюхами для жирных
. Le 3 avril 1811
. Сражение при Sabugal
. Французы André Masséna против вдвое (если учесть португалок) численно превосходящих нагличанок. Ещё легко отделались — нагличанки внезапно испужались дождичка и заблудились в напущенном ими жа Лондонабадском тумане…
<https://fr.wikipedia.org/wiki/Bataille_de_Sabugal>
. 3 kwietnia 1921
. W wyniku demobilizacji i przejścia Wojska Polskiego na pokojowy etat, marszałek Józef Piłsudski zarządził likwidację Naczelnego Dowództwa oraz dowództw frontów i armii.
1951
– Eighth Army, led by the 1st Cavalry Division, crossed the 38th parallel.
– U.S. Air Force Captain Robert H. Moore, 4th Fighter-Interceptor Wing, shot down his fifth enemy plane and became the ninth ace of the Korean War.
1961
. Комиссия под предс-вом Н.П. Каманина приняла экзамены у второй группы слушателей-космонавтов: Е.В. Хрунов, В.М. Комаров, П.И. Беляев, Б.В. Волынов, Г.С. Шонин, В.В. Горбатко, М.З. Рафиков, А.А. Леонов, В.И. Филатьев, И.Н. Аникеев, Д.А. Заикин.
– Firma de un tratado de amistad entre EE.UU. y Vietnam del Sur.
1981
– The Osborne 1, the first successful portable computer, is unveiled at the West Coast Computer Faire in San Francisco.
Juan Terry Trippe (June 27, 1899–April 3, 1981) was an Amercian commercial aviation pioneer, entrepreneur and the founder of Pan American World Airways, one of the iconic airlines of the 20th century.
1991
Redpath Industries to market new product Sucralose; potential rival to Nutrasweet; does not break down at high temperatures in baking. Montréal
2001
A340-600 first flight
2021
Rail week (end)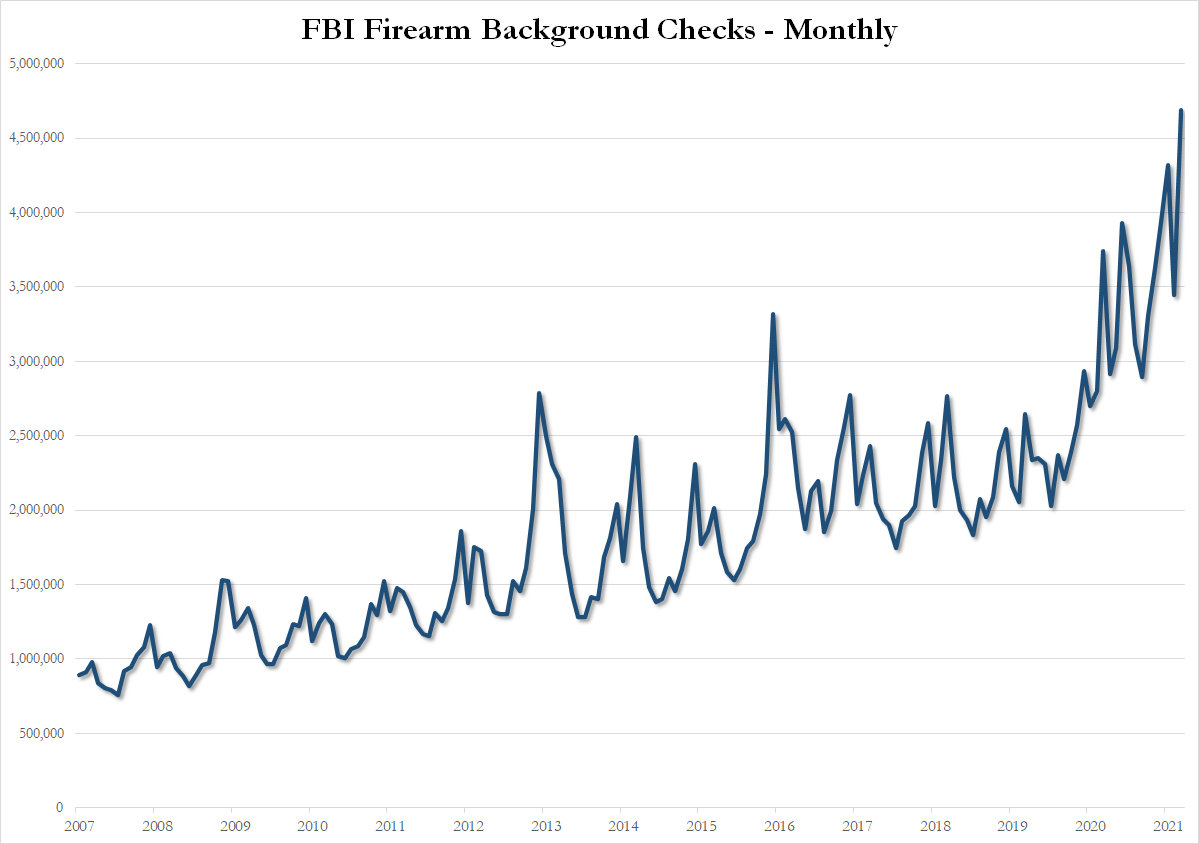 Visualizing The Richest Families In America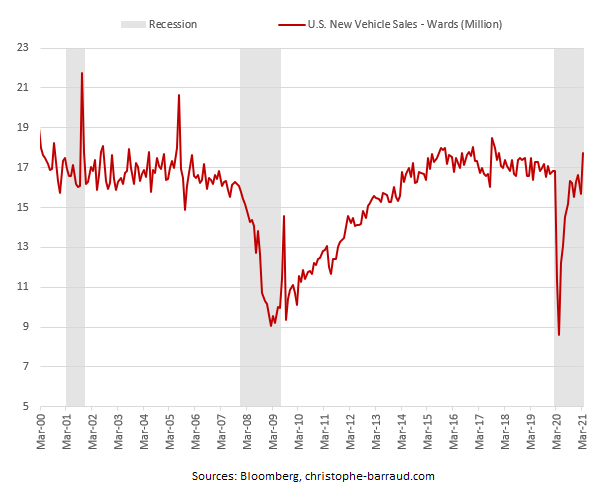 US New Vehicle Sales For March Smashed Expectations

…отчёт за март показал, что доля числа безработных, не имеющих работы 27 недель или дольше, снова выросла, достигла 43,4% по ср-ю с 41,5% в предыдущем месяце (рисунок ниже).
<https://heisenbergreport.com/2021/04/02/everything-roses-under-the-hood-of-the-march-jobs-report/>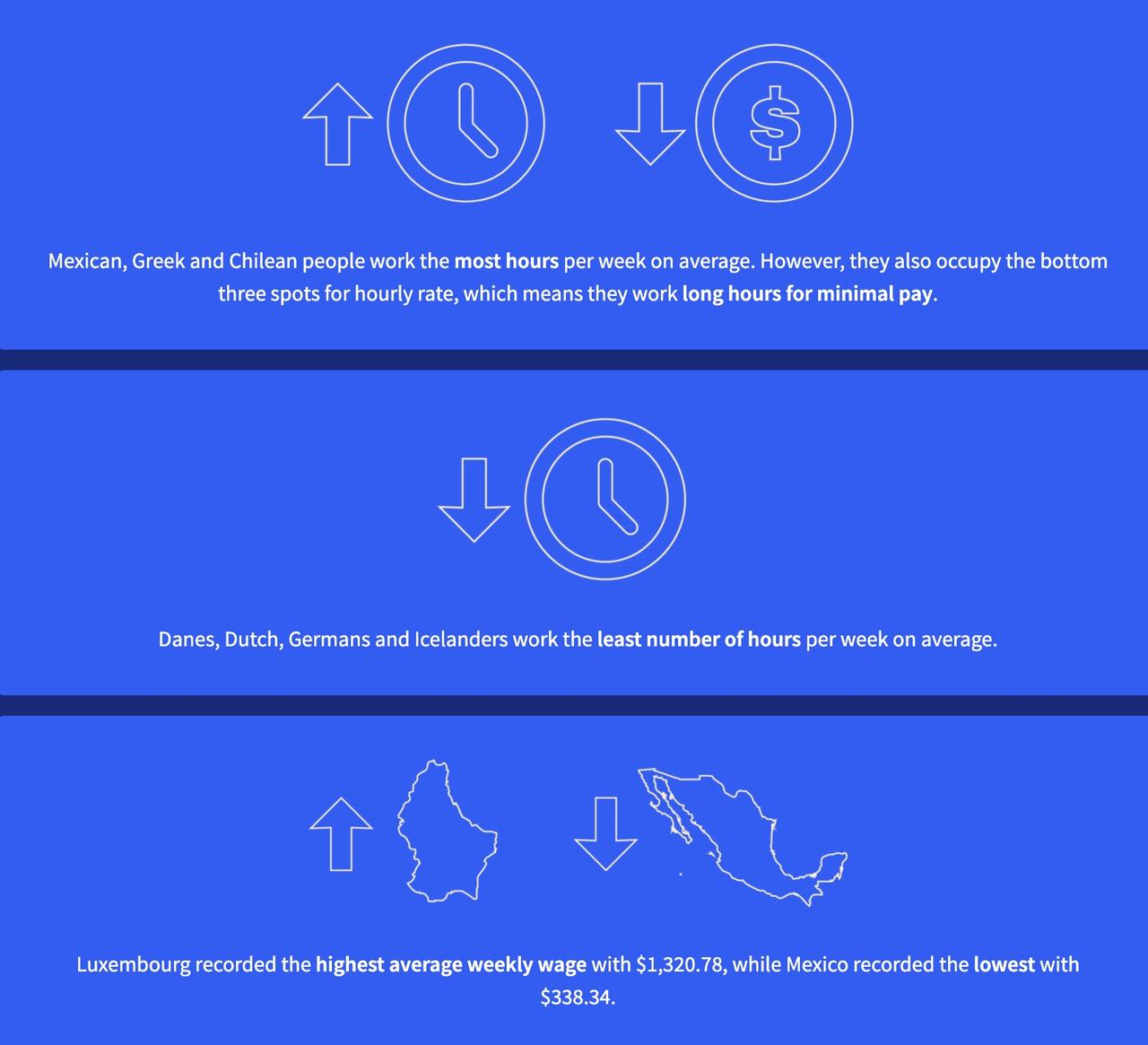 Mexico, South Korea Have Longest Work Week Of World's Economies
ПредуведомлениеLibero™: цените каждое обкакивание! Moment™: цените каждый момент! Напоминание «Я смотрю на себя, как на ребёнка, который, играя на морском берегу, нашел несколько камешков поглаже и раковин попестрее, чем удавалось другим, в то время как неизмеримый океан истины…