. Ленинградская правда. 1941, № 83 (7876) (9 апреля)
. Сталинец № 40 (567) 9 апреля 1941 г
+
. Nowy Kurier Warszawski 1941, nr 84 (9 kwietnia) + dod. nadzwyczajny
+
Bollettino n. 306
. Il Quartier Generale delle Forze Armate comunica in data 9 aprile 1941:
. Alla frontiera giulia, nostri elementi avanzati hanno occupato Kranjska – Gora in val Sava. Nell'Albania, sul fronte jugoslavo, attività di piccoli reparti; abbiamo catturato forti gruppi di prigionieri con armi.
. Sul fronte greco, abbiamo respinto un attacco nemico di carattere locale e catturato alcune centinaia di prigionieri. Nostre formazioni da bombardamento hanno attaccato a Sebenico unità navali e idrovolanti alla fonda. Una nave di medio tonnellaggio è stata colpita. Vari idrovolanti, automezzi e baraccamenti sono stati danneggiati. Gli impianti delle basi aeree di Divulje e Vodice sono stati bombardati e hanno subito seri danni. Altri nostri velivoli hanno mitragliato autocolonne, carreggi e colonne di salmerie.
. In Cirenaica, superate con brillante manovra le resistenze opposte da reparti meccanizzati nemici, particolarmente notevoli a Msus ed a Mechili, le forze italo – tedesche, raggiunta Derna, continuano ad incalzare il nemico e procedono al rastrellamento della vasta regione rioccupata. Unità del Corpo Aereo Tedesco hanno bombardato e mitragliato concentramenti di truppe e autocolonne nemiche.
. Nell'Africa orientale, il nemico ha ripreso in forze l'attacco nel settore di Massaua. Nel rimanente territorio, situazione nel complesso invanata. Un nostro mas ha silurato un incrociatore pesante inglese nel Mar Rosso
+
. Diario oficial del Ministerio de Ejército 09/04/1941
. Diario oficial del Ministerio de la Marina Año XXXIV Número 83 – 1941 abril 9
+
. Принц Фусими назначен нач-ком Гл-го морского штаба Японии.
Prince Hiroyasu stepped down as the chief of the Japanese Navy General Staff.
+
Уличены в посещении кабинета т. Сталина
| | | |
| --- | --- | --- |
| Жданов, Маланьякивь | 17.35 | 22.30 |
| Молотов | 19.30 | 20.30 |
| Вогейвшивий | 20.00 | 22.30 |
| Тымойшенькё, Жюкивь, Рычагов, Жигарев | | 21.35 |
. Последние вышли в 22.30
+
The head of the Soviet Air Force Directorate Pavel Rychagov complained to Joseph Stalin that his pilots were flying in "coffins", referring to the poor condition of aircraft due to state neglect.
+
обоСгаШкя объявила протекторат над Гренландией.
April 9
The US signs agreement with an ambassador for the Danish king to assume temporary responsibility for the defence of Greenland.
– The U.S. and Denmark signed an "agreement relating to the defense of Greenland."
The Coast Guard, because of its experience in the Arctic environment, was the principal service to carry out the agreement. The first action seen by U.S. forces in War Against World was the seizure of a Nazi weather station and the seizure of a Nazi vessel by the cutter Northland just before the US declared war.
Apr 9, Wed.
Atlantic
Secretary of State Cordell Hull and Danish Minister to the United States Henrik de Kauffman sign Agreement Relating to the Defense of Greenland.
Battleship North Carolina (BB-55) is commissioned at New York Navy Yard, the first new U.S. battleship to enter the fleet since West Virginia (BB-48) was commissioned in 1923.
The US signs agreement with an ambassador for the Danish king to assume temporary responsibility for the defence of Greenland. // US occupies Greenland.
9.4.1941
Allgemeine Lage / Grönland
. "Kaufman-Übereinkunft" zwischen den USA, vertreten durch Außenminister Cordell Hull, und dem dänischen Botschafter in den USA, Henrik de Kaufman, in der den Vereinigten Staaten die Verantwortung für die Verteidigung Grönlands übertragen wird.
+
+
+
+
…
1:00pm (lunch) Marriner S. Eccles (Fed. Reserve Board of Govs.).
2:00pm Philip Murray.
…
+
ГузЬвельт обратился к Королю Петру II с посланием, обещает оказать Югославии всю возможную помощь.
+
1941 – The US Army re-designates the Northeast Air District as the First Air Force. It is responsible for the northeastern US.
+
През-ом Ливана стал А.Г. Наквач.
+
Из дневника школьника
Mittwoch 09.04.41
. Hurra! Ferien!! Allerdings bloß bis nächsten Donnerstag, d.h. vier Tage wirklich frei. Um 1/2 4 Uhr bin ich mit Hans nach Köln. Haben uns St, Gereon angesehen. Wie wir in der Tanzstunde ankommen, jagt eine Sondermeldung die andere. Saloniki ist gefallen. Eine griechische Armee hat schon kapituliert! Das ganze Gebiet ist in Kessel eingeteilt. Also, einfach toll. Ich bin geplättet. In 14 Tagen ist Schluss. Haben bis 9 Uhr getanzt. Haben dann noch einen getrunken und sind um 1/2 10 Uhr nach Hause gefahren.
+
+
Hermann Balck and the 2nd Panzer Division captures Salonika.
+
+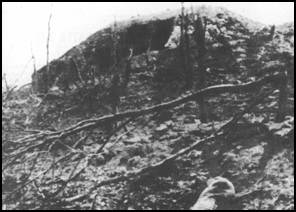 +
Only on the evening of 9 April did it reach the area north-east of Serres.
Most fortresses—like Fort Roupel, Echinos, Arpalouki, Paliouriones, Perithori, Karadag, Lisse and Istibey—held until the Germans occupied Thessaloniki on 9 April, at which point they surrendered under Gen. Bakopoulos' orders. Nevertheless, minor isolated fortresses continued to fight for a few days more and were not taken until heavy artillery was used against them. This gave time for some retreating troops to evacuate by sea. Although eventually broken, the defenders of the Metaxas Line succeeded in delaying the German advance.
Capitulation of the Greek army in Macedonia
Both divisions [164th and 50th ID] arrived the next day. On 9 April, the Greek forces defending the Metaxas Line capitulated unconditionally following the collapse of Greek resistance east of the Axios river. In a 9 April estimate of the situation, Field Marshal List commented that as a result of the swift advance of the mobile units, his 12th Army was now in a favourable position to access central Greece by breaking the Greek build-up behind the Axios river. On the basis of this estimate, List requested the transfer of the 5th Panzer Division from First Panzer Group to the XL Panzer Corps. He reasoned that its presence would give additional punch to the German thrust through the Monastir Gap. For the continuation of the campaign, he formed an eastern group under the command of XVIII Mountain Corps and a western group led by XL Panzer Corps.
XXXX. Armeekorps (mot.)
Dabei stieß die 9. Panzer-Division, zusammen mit der SS-Leibstandarte Adolf Hitler, von Kjustendil aus über Kriva Palanka auf Skopje vor, das am 7. April erreicht wurde.
Von hier aus drehte die Division nach Süden ab, erreichte am 9. April Veles und am 10. April die griechische Grenze bei Florina.
+
On 9 April, the Zetska Division advanced towards Shkodër and the Yugoslav cavalry regiment reached the Drin River, but the Kosovska Division had to halt its advance due to the appearance of German units near Prizren. The Yugoslav-Greek offensive was supported by S.79K bombers from the 66th and 81st Bomber Groups of the VVKJ, that attacked airfields and camps around Shkodër, as well as the port of Durrës, and Italian troop concentrations and bridges on the Drin and Buene rivers and Durrës, Tirana and Zara.
+
Kriegstagebuch OKW
9. April 1941
. [Alle Eintragungen vom 25.3.–25.6. 1941 sind handschriftlich]:
. …
. Westen: März hat Luftwaffe 41 Schiffe 185000 t versenkt, 89 Schiffe 382000 t beschädigt. (?)
. 7./8. 581 Flugzeuge gegen England, zersplittert.
. 8./9. Coventry und Southampton, 341 Flugzeuge. Reichsgebiet starke Angriffe auf Kiel, 89 Flugzeuge, vergangene Nacht 120 Spreng-, 6000 Brandbomben, 84 Tote.
. L IV: Waffenstillstandskommission Nachricht, daß USA Getreidelieferungen ins unbesetzte Frankreich beabsichtigt.
. …
Гадигей Ф. Дневник
9 апреля 1941 г (среда)
. …
. Признаки разложения югославской армии: сражаться намерены только сербы. Македонцы и хорваты бросают оружие.
. …
. Вагнер:
. а. С греческой армией следует обращаться подчёркнуто хорошо. С сербскими офицерами необходимо обращаться подчёркнуто плохо (приказ ОКВ).
. …
. Сильные налёты английской авиации на Киль!
. …
+
In the north, substantial efforts were made against Newcastle-upon-Tyne and Sunderland, which were large ports on the English east coast.
On 9 April 1941 Luftflotte 2 dropped 150 tons of high explosives and 50,000 incendiaries from 120 bombers in a five-hour attack. Sewer, rail, docklands, and electric installations were damaged.
.
On 9 and 10 April, Birmingham was subjected to two heavy raids. In the first of these, 235 bombers dropped 280 tonnes of explosives and 40,000 incendiaries, concentrated on the city-centre. The Bull Ring, New Street, High Street, and Dale End all suffered heavy damage, St Martin in the Bull Ring was damaged and the Prince of Wales Theatre and Midland Arcade were destroyed. Other areas including Small Heath, Aston and
Nechells, also suffered heavy damage.
+
Kriegstagebuch 2. Weltkrieg für Mittwoch den 9. April 1941
Luftkrieg
. Politik
. Die jugoslawische Regierung protestiert an 'alle zivilisierten Nationen' gegen die willkürliche deutsche Bombardierung von Belgrad. Diese 'offene und ungeschützte Stadt wurde ohne eine Kriegserklärung bombardiert … Niemals … wurden solche Grausamkeiten begangen, noch nicht einmal von den primitivsten Invasoren'.
+
<https://www.weltkrieg2.de/wp-content/uploads/2016/04/WW2-Chronology-317-px800.jpg>
+
. Europa: RAF-Nachtangriff auf Berlin. Die Berliner Staatsoper "Unter den Linden" brennt durch Feuer aus, worüber Hitler persönlich aufgebracht ist.
+
der 9.4.1941, der 09. April 1941 war ein Mittwoch
. …
. In Berlin wird der Film "Die schwedische Nachtigall" uraufgeführt, in dem Ilse Werner und Karl Ludwig Diehl die Hauptrollen spielen; die Regie führte Peter Paul Brauer.
+
1941 APRILE 9 MERCOLEDÌ
Capitolazione dell'armata greca del Vardar
. Grecia. Aggirata a occidente dalla 2ª divisione corazzata tedesca (penetrata in Grecia dalla Jugoslavia), che conquista la sera stessa Salonicco, l'armata greca del Vardar o Axios (fiume che dalla jugoslavia entra in Grecia e si getta in mare a ovest di Salonicco), comandata dal gen. […]