Невозможно стать Сталиным, живя Абрамовичем. ©
. …
. По меткому замечанию доктогейбздюшки Анягея Кугейпятивя, чифирибздяця уже начала низводить личность до скотского состояния. В модном TikTok подавляющее большинство блюдей только и делают, что пытаются копировать поведение обезьян.
. …
. Но Кугейпятивь ящитаить вылыкым философом Дэниелу Деннет. Но Деннет ящитаить, шо у человека отсутствует сознание, нет свободы воли… ничего, что выходило бы за пределы инстинктов. …полагает, что сознание — лишь иллюзии. И по всей видимости, Кугейпятивь сам придерживается бздей тганьсь-ГУМ-мани-мани-миазьмы.
. …
. У них [Deep State] чётко прописаны планы по странам для всего мира, и наши аминьтётьгейсьтва, оккупационное пг-во Бёйдюгейбздюгейши активно гейбегают по их гейкукуменьбздяцямь.
. …
<https://svpressa.ru/society/article/299077/>
. Зайкабзденя Ме-е-е-гейши Ху*сöсулинÖ о метрополитенах
«Куда там холопам в регионах ездить на метро между халупами своими, лучше в «Мацкве» плитку и бордюры переложить», — уверен zorky.
«Боюсь, с такой логикой город вообще потеряет весь нормальный общественный транспорт».
. …
. «Третья столица» <https://t.me/stolitsa3/86>
«…лейбасгализьмЪ не мыслит стратегии, системы. Öнö хочет сделать пгибильным отдельные части. Вот мы и видим вузы, ко-е не обучают, а губят баблосики. И это вредные деньги с точки зрения экономики, ведь грамотный специалист принесёт стране больше, чем заплативший выскочка. Так же и с метро. ЛейбасгализьмЪ нерентабелен для будущего страны. А метро — более чем необходимо».
. …
Подробности: https://regnum.ru/news/society/3276613.html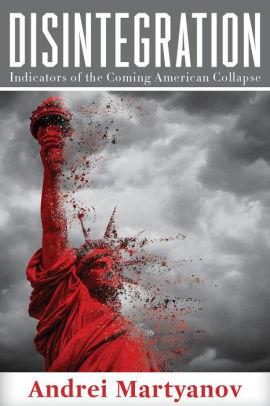 Martyanov's (born in the early 1960s in Baku) previous two books:
Losing Military Supremacy: The Myopia of American Strategic Planning.
The (Real) Revolution in Military Affairs
<https://asiatimes.com/2021/05/the-disintegrated-states-of-america/>
'Collective amnesia': Texas politicians knowingly blew 3 chances to fix the failing power grid Houston Chronicle
GOP Congressman 'Forgot' To Cast Proxy Vote Which Would Have Tanked Democrats' $1.9B Security Spending Bill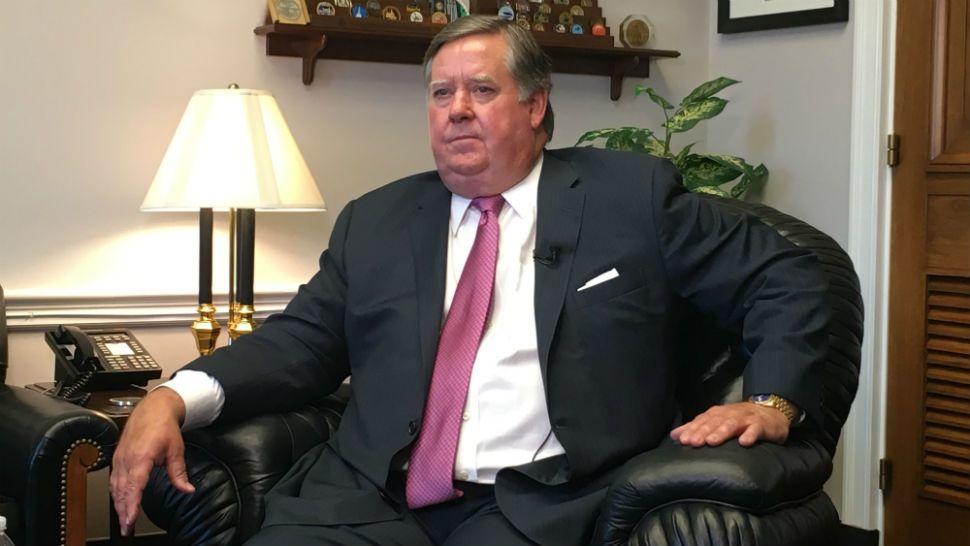 California GOP Rep. Ken Calvert somehow "forgot" to cast a proxy vote last week on behalf of Texas GOP Rep. …
"Simply forgot" to kill the Democrats' virtue signaling legislation intended to cast Trump supporters as violent criminals. Right.
Misinformation in and about science PNAS
. Ахтунг, многабукаф!
…
Science features an analogous filtering process, though the bias trends toward good news rather than bad. One of the more disturbing realizations of the past decade is that many established scientific results in the social (49, 50) and biomedical (51⇓–53) sciences cannot readily be replicated. This so-called "replication crisis" has been driven in part by the incentive structure of scientific publishing. Journals preferentially publish positive results with statistically significant outcomes. Scientists who obtain negative results or non-significance may choose to move on to another project rather than to invest in writing and publishing work thought to be of only modest interest. The result is publication bias, whereby the published literature provides a biased sample of the research actually conducted (54). With negative results buried in file drawers (55), conclusions drawn from the published record can be misleading, and "false facts" can become canonized in the literature (56).
How bad is the problem? We do not really know. It is relatively straightforward to measure the fraction of published results that are negative. One study found that only 15% of results published across the sciences are negative, with even lower levels in some fields such as ecology and psychology (57). However, to evaluate the effect of publication bias, we need to know what fraction of negative results is unpublished. To get at this more difficult estimate, Turner et al. (58) compared the Food and Drug Administration (FDA) registrations of antidepressant clinical trials with the published record in biomedical journals. In the published literature, 94% of the reported trials obtained positive results of drug efficacy. However, looking at the original registrations and the results as reported to the FDA, the team saw a different picture. Only 51% of the studies yielded definitively positive results according to the original outcome measures.
…
Even with the best of intentions, researchers can stumble when interpreting their data. Researchers try to navigate around statistical traps, including selection bias and confounds (114), data censoring (115), Simpson's paradox (116), Will Rogers effect, (117), and observation selection effects (118). The ubiquitous but oft-misused P value even received a formal statement of caution from the American Statistician (119). With so many potential pitfalls, every statistical analysis deserves careful scrutiny. We need to better understand the scope across which numeric research findings can be generalized.
…
Much of the present pathology of hype, hyperbole, and publication bias is associated with an overreliance on productivity metrics (23). Researchers, journals, and institutions are subjected to high-stakes quantification, from hiring to promotion and funding (135, 136). Goodhart's law predicts the consequences.
…
As society increasingly relies upon quantitative data, data reasoning skills become paramount. In 2017, we began developing a curriculum to address these issues of quantitative literacy (151). Our aims are twofold. First, we seek to teach students from non-science, non-quantitative backgrounds how to hold their own in a data-driven society. We aim to dissolve the myth of numbers as impartial, hard, and unbiased; we show our students how to question numbers without technical training; and we do this, importantly, with a focus on how science works.
…
<https://flitched9000.livejournal.com/3827911.html>
<https://flitched9000.livejournal.com/3825845.html>
<https://flitched9000.livejournal.com/3823679.html>
ПредуведомлениеLibero™: цените каждое обкакивание! Moment™: цените каждый момент! Напоминание «Я смотрю на себя, как на ребёнка, который, играя на морском берегу, нашел несколько камешков поглаже и раковин попестрее, чем удавалось другим, в то время как неизмеримый океан истины…