Календарь пана Вотруба. Любить эуропи-пивьцивь по-суворовски
. Одно из первых сражений по явно исповедальному признаку
. Не то 26 мая, не то 2 июня 451 (1570) Bitwa pod Awarajr.
. El 26 de mayo de 451: los rebeldes armenios se enfrentan con el ejército del Imperio sasánida en la batalla de Avarayr. El imperio derrota a los armenios pero les garantiza la libertad para practicar abiertamente el cristianismo.
. 26 maja 961 (1060) 6-letni Otton II został koronowany na króla niemieckiego.
. 1241 (780) Roger-Bernard II Wielki, 7. hrabia Foix 1223–1241. Urodzony 1195. Zmarł w wieku 46 lat.
. 1331 (690) Chęciny: Rozpoczęcie ogólnopolskiego wiecu zwołanego przez króla Władysława Łokietka.
. 1401 – Andrzej Franchi, włoski duchowny katolicki, dominikanin, biskup Pistoi, błogosławiony (ur. 1335).
. 1421: murió Mehmed I, sultán otomano turco (n. 1389). / 1421 (600) Mehmed I, sułtan osmańki 1413–1421. Urodzony 1379. Zmarł w wieku 42 lat.
. 1521 (500)
. Cesarz Karol V ogłosił Edykt wormacki skazujący Lutra i jego zwolenników na banicję. См. 25-е мая.
. Podbój Meksyku przez Hiszpanów: Rozpoczęła się bitwa pod Tenochtitlan.
. 1691 – Kazimierz Krzysztof Dowmont Siesicki, marszałek Trybunału Głównego Wielkiego Księstwa Litewskiego, kuchmistrz wielki litewski, chorąży i podstoli wiłkomierski (ur. ?).
. 1761 (260) Michaił Łomonosow podczas obserwacji przejścia Wenus na tle tarczy Słońca odkrył jej atmosferę.
. 1831 (190)
. Rosjanie wygrali 26 maja bitwę pod Ostrołęką, co załamało morale polskich żołnierzy.
. 1831 – Powstanie Listopadowe: wojska powstańcze poniosły klęskę w Bitwie pod Ostrołęką.
<https://ru.wikipedia.org/wiki/Битва_при_Остроленке_(1831)>
. Гафа Дибич не наладил преследование сдристнувшей гопоты, чем затянул бурление говн. Правда, вскоре сам помер от дресни (холеры).
. Нельзя упустить случай поржать над википебздюкамы:
Strength
Congress Poland: 48,467, 138 cannons
Imperial Russia: 53,262, 245 cannons
Royaume de Pologne : 33 000 hommes
Empire russe : 39 000 hommes
powstańcy listopadowi: 30 000, 74 działa
Imperium Rosyjskie: 35 000, 148 dział
Царство Польское: 30000, 74 орудия
Россия [Царь. Просто царь…]: 35000, 148 орудий
Casualties and losses
Congress Poland: 6,400 or 8,000 dead
Imperial Russia: 5700
Royaume de Pologne : 6 400 morts ou blessés
Empire russe : 5 700 morts ou blessés
powstańcy listopadowi: 6500
Imperium Rosyjskie: 5700
Потери
Царство Польское: 9000
Россия [Царь. Просто царь…]: 5000
Kongresspolen: 2.000 döda, 4 400 sårade och tillfångatagna
<https://ru.wikipedia.org/wiki/Польское_восстание_(1830)#Бой_у_Остроленки >
. Ludwik Kicki, generał brygady. Urodzony 1791. Zmarł Ostrołęka, w wieku 40 lat.
. 1831: en Granada (España), la heroína liberal Mariana Pineda es ejecutada por garrote vil a la edad de 26 años.
1861
[battle of]
May. 26th, Grafton, West Virginia (X)
< https://en.wikipedia.org/wiki/Grafton,_West_Virginia#Civil_War >
May 23–June 17, 1861. – Operations on the Mad and Eel Rivers, Cal., with skirmishes
(May 26) on Eel River, …
May 26th, Eel River, CA Page under construction.
<https://en.wikipedia.org/wiki/Eel_River_(California)>
. Все события дня
Alabama. USS Powhatan, commanded by Lieutenant David Dixon Porter USN, established the naval blockade at Mobile.
Louisiana. The Union gunboat USS Brooklyn, under Commander Charles H Poor, established the naval blockade of New Orleans from the mouth of the Mississippi River.
<https://americancivilwarhighcommand.com/chronology-day-by-day/chronology-1861/1861-may-26th/>
. 1871 (150)
. Расстреляны вместе засланцами naZionist тьегöвьна просто на улице
. Adolf Rozwadowski, działacz niepodległościowy, uczestnik powstań. Urodzony 1813. Zmarł w wieku 58 lat.
. Michał Szweycer, szlachcic, fotograf. Urodzony 1808. Zmarł Paryż, w wieku 63 lat.
. Псяки каюццо: к коммунарам оба какпе не имели отношения…
. 1901: en Viena se inaugura el II Salón Internacional del Automóvil.
. 1911
. 1911 Powstała Brytyjska Partia Socjalistyczna.
. 1921
. Тов. Артём участвует в X Всероссийской конференции РКП(б).
. В Москве состоялся 2-й расширенный пленум ЦК Всероссийского Союза горнорабочих.
<http://kornilov.name/hronologiya-26-maya/>
. 1921 – III powstanie śląskie: zakończyła się nierozstrzygnięta bitwa w rejonie Góry św. Anny (21–26 maja).
. 1931 W Harbinie w okupowanej przez Japończyków Mandżurii została założona przez rosyjskich emigrantów politycznych Rosyjska Partia Faszystowska.
. 1941
. Francja: Strajk górników w Pas-de-Calais.
– A British Coastal Command Catalina aircraft, piloted by a US Navy officer, finds Bismarck only 700 miles from Brest and it is clear that the aircraft of the Ark Royal (of Force H) offer the best chance of slowing the German ship so that she can be caught. The first strike launched by the Ark Royal finds and attacks the cruiser HMS Sheffield by mistake owing to bad weather. The attack fails because of defects in the magnetic exploders of the torpedoes, so simple contact types are substituted for a second strike. The 15 Swordfish find the correct target and score two hits. One hit wrecks the German battleship's steering and practically brings her to a halt. During the night Bismarck is further harried by torpedo and gunfire attacks by five British destroyers. It is unclear whether they score any torpedo hits.
…battleship Bismarck and the heavy cruiser Prinz Eugen…
…
Part II. 26 May 1941
By now the question of fuel was becoming acute. For four days ships had been steaming at high speeds and the C-in-C was faced with the reality of fuel limits. HMS Repulse had already left for Newfoundland, HMS Prince of Wales had by now been sent to Iceland to refuel. HMS Victorious and HMS Suffolk had been forced to reduce speed to economise their fuel. Coastal Command started air searches along the route towards the Bay of Biscay by long range Catalina flying boats.
The 4th Destroyer Flotilla, escorting troop convoy WS 8B, was ordered at 0159/26 to join the C-in-C in HMS King George V and HMS Rodney as was HMS Jupiter which sailed from Londonderry.
At 11.00 AM Capt. Vian (in HMS Cossack) received a radio report about the position of the Bismarck. He realized that the 4th Destroyer Flotilla was only 50 miles away and ordered to chase the enemy.
Around 1100 hours, HMS Dorset shire parted company with convoy SL 74 to join the hunt for the battleship Bismarck.
Force H, 26 May 1941
HMS Renown, HMS Ark Royal and HMS Sheffield were having a rough passage north in heavy seas, high wind, rain and mist.
At dawn on the 26th there was half a gale blowing from the north-west.
At 0716/26 HMS Ark Royal launched a security patrol in position 48°26'N, 19°13'W to search to the north and to the west just in case the Scharnhorst and Gneisenau had departed Brest to come to the aid of the Bismarck.
At 0835/26 there followed an A/S patrol of ten Swordfish. All planes had returned by 0930. None had seen anything.
(Catalina) Bismarck sighted at 1030/26
It was confirmed within the hour when two Swordfish from the Ark Royal.
First attack by aircraft from the Ark Royal
At 1315/26 HMS Sheffield was detached to the southward with orders to close and shadow the enemy. The visual signal ordering this movement was not repeated to HMS Ark Royal, an omission which had serious consequences for the aircraft that were to take off did not know that HMS Sheffield had parted company.
At 1450/26 HMS Ark Royal launched a striking force of 14 Swordfish aircraft. Weather and cloud conditions were bad and a radar contact was obtained on a ship some 20 nautical miles from the estimated position of the enemy that had been given to the leader shortly before takeoff.
At 1550 hours they broke through the clouds and fired 11 torpedoes. Unfortunately the supposed enemy was HMS Sheffield which managed to avoid all torpedoes. The Bismarck at that time was some 15 nautical miles to the southward.
The striking force then returned an all aircraft had landed on by 1720/26. At 1740/26, HMS Sheffield, sighted the Bismarck in position 48°30'N, 17°20'W and took station about 10 nautical miles astern and commenced shadowing the enemy.
Ark Royal's second attack, 2047/26
Take off started at 1910/26, a total of 15 Swordfish were launched. Reports coming in from HMS Sheffield placed the Bismarck at 167°, 38 nautical miles from the Ark Royal.
The attack was over by 2125/26.
The Bismarck could no longer steer after the torpedo hit aft. The steering motor room was flooded up to the main deck and the rudders were jammed. Divers went down to the steering room and managed to centre one rudder but the other remained immovable.
At 2242/26, Bismarck sighted the British destroyers.
Battleship HMS Prince of Wales:
0804 hours – Sighted a cruiser bearing 003º.
0808 hours – Sighted another cruiser bearing 038º.
0830 hours – HMS Galatea and HMS Aurora took up station on each bow.
1145 hours – Committed the bodies of those killed in action on the 24th to the deep.
1242 hours – Commenced zig-zagging.
1522 hours – Ceased zig-zagging. Sighted destroyers ahead.
1540 hours – Joined by HMS Anthony, HMS Achates, HMS Echo and HMS Electra which took up a protective screen.
1615 hours – Commenced zig-zagging.
. Morze Śródziemne: Sztukasy poważnie uszkadzają lotniskowiec "Formidable".
F.A.A. attack on Scarpanto airfield, 26 May 1941.
It was decided to attack it with Fleet Air Arm aircraft from HMS Formidable (Capt. A.W.la T. Bisset, flying the flag of A/Rear-Admiral D.W. Boyd, CBE, DSC), who had now built up her fighter strength to 12 Fulmars.
Vice-Admiral Pridham-Whippel left Alexandria on the 25th with Force A which was made up of the battleships HMS Queen Elizabeth (flying the flag of Vice-Admiral), HMS Barham, HMS Formidable and the destroyers HMS Jervis, HMS Janus, HMS Kandahar, HMS Nubian, HMS Hasty, HMS Hereward, HMAS Voyager and HMAS Vendetta.
At 0330/26 this Force was about 100 miles to the south-south-west of Scarpanto. Four Albacores and later five Fulmars were flown off from HMS Formidable to attack the airfield.
At 1320 hours, when about 150 miles south of the Kaso Strait 'Force A' was attacked by about 20 dive bombers which approached from the African coast. HMS Formidable was hit twice, her starboard side was blown out between numbers 17 and 24 bulkheads and 'X' turret and cable and accelerator gear were put out of action. During the same attack, HMS Nubian, was hit right aft and had her stern blown off. She was still able to steam 20 knots.
05/26/1941
10th Light Flotilla Attack against Malta.
The Rumanian Carmen Sylva (1601 GRT, built 1903) is mined and sunk off the Gulf of Saloniki, Greece.
Pierwsza próba zaciemnienia w Newark.
. Flota USA: Rozpoczęto budowę - położono stępkę pod okręt USS Baltimore CA 68 (krążownik ciężki, typ Baltimore).
USS Baltimore (CA-68) was the lead ship of her class of heavy cruiser.
Builder: Bethlehem Shipbuilding Corporation's Fore River Shipyard, Quincy, Massachusetts. Laid down: 26 May 1941. Launched: 28 July 1942. Commissioned: 15 April 1943. Decommissioned: 31 May 1956.
. 1951: en el Reino Unido ganan las elecciones los conservadores.
1951 – U.$. bandits drove the communists' back across the 38th parallel on most of the Korean battlefields.
. 1961
. Przekazanie do użytku zelektryfikowanej linii kolejowej Gliwice – Opole – Wrocław.
1961 – A USAF bomber flew the Atlantic in a record of just over three hours.
26 May 1961: The Firefly, the Blériot Trophy-winning Convair B-58A-10-CF Hustler, serial number 59-2451, assigned to the 43rd Bomb Wing, Carswell Air Force Base, Fort Worth, Texas, set a Fédération Aéronautique Internationale (FAI) World Record for Speed Over a Recognized Course by flying from Washington, D.C. to Paris, a distance of 3,833.4 miles (6,169.26 kilometers) in 3 hours, 39 minutes, 49 seconds, for an average speed of 1,048.682 miles per hour. During the same flight, the B-58 flew the New York to Paris segment, 3,626.46 miles (5,836.22 kilometers), in 3 hours, 14 minutes, 44.53 seconds, at an average speed of 1,089.36 miles per hour (1,753.16 kilometers per hour).
. 26 мая 1961 г. 59-2451 «Firefly» с экипажем майора Уильяма Пэйна, капитана Уильяма Полхемуса и капитана Раймонда Вагнера, направляясь на Парижский авиасалон, установил рекорд скорости из Нью-Йорка в Париж, преодолев 5836 км за 3 часа 19 минут 58 секунд (ср-яя скорость 1752,5 км/ч).
Источник контента: https://naukatehnika.com/rekordnyij-bombardirovshhik-b-58-hustler.html
naukatehnika.com
1971 – In Cambodia, an estimated 1,000 North Vietnamese capture the strategic rubber plantation town of Snoul, driving out 2,000 South Vietnamese as U.S. air strikes support the Allied forces. Snoul gave the communists control of sections of Routes 7 and 13 that led into South Vietnam and access to large amounts of abandoned military equipment and supplies. On May 31, the Cambodian government called for peace talks if all North Vietnamese and Viet Cong forces agreed to withdraw. The communists rejected the bid. Cambodia ultimately fell to the communist Khmer Rouge and their North Vietnamese allies in April 1975.
. 1971: en el distrito de Sylhet (actual Bangladés) ―en el marco de la guerra de liberación de Bangladés―, soldados musulmanes del ejército de Pakistán asesina a unos 90 hinduistas (masacre de Burunga).
. 1981: en Roma (Italia), el primer ministro Arnaldo Forlani y su gabinete renuncian debido al escándalo acerca de la pertenencia de Forlani a la seudomasónica P2 (Propaganda Due).
1981 – An EA-6B Prowler crashes on the flight deck of the aircraft carrier USS Nimitz (CVN-68), killing 14 crewmen and injuring 45 others.
. 1981 (40) Maria Góralczyk, aktorka. Urodzona Warszawa.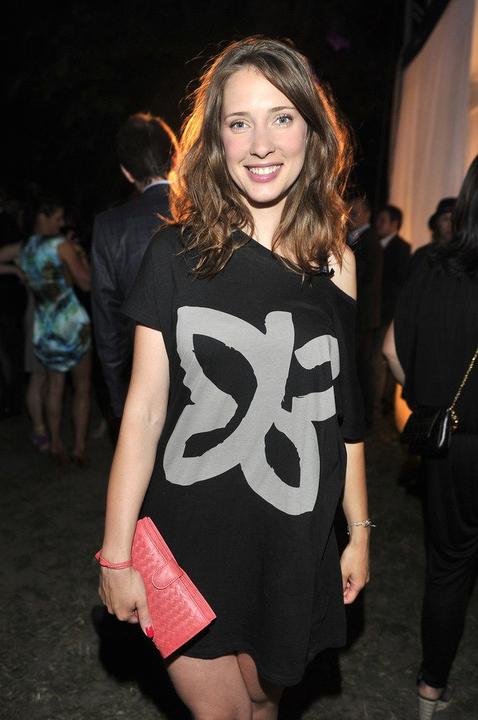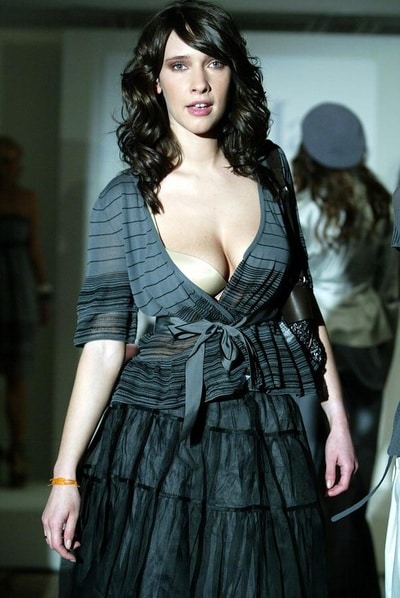 <https://celebrity-feet.com/maria-goralczyk-feet-20-photos/>
Maria Góralczyk, Bellissima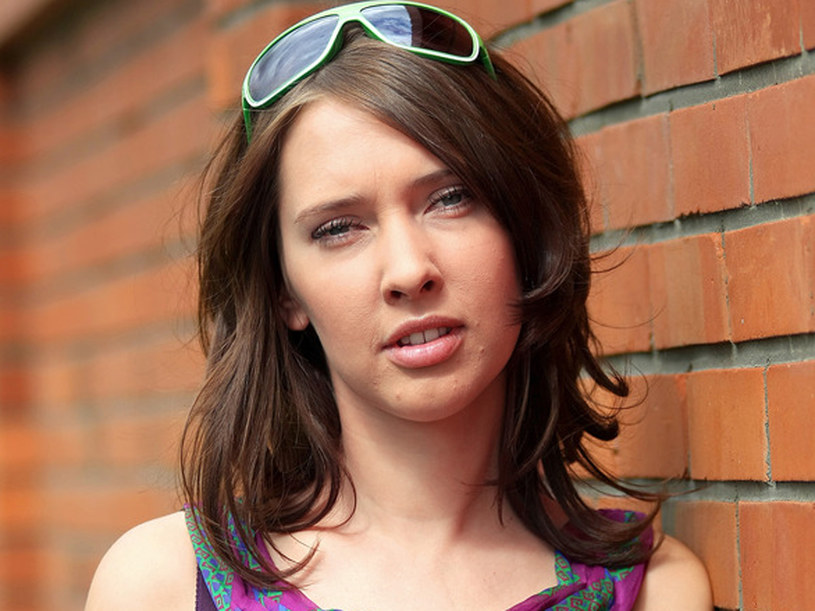 <https://swiatseriali.interia.pl/newsy/seriale/pierwsza-milosc-390/news-goralczyk-namiesza,nId,5216>
<https://www.mancrushes.com/hot-women/marysia-goralczyk/where-dating-news-photos>
<https://pl.xhamster19.com/photos/gallery/maria-goralczyk-15382514>
. 1991 Julianna Rose Mauriello, amerykańska aktorka.
Happy B-Day Julianna Rose Mauriello 26 May 2010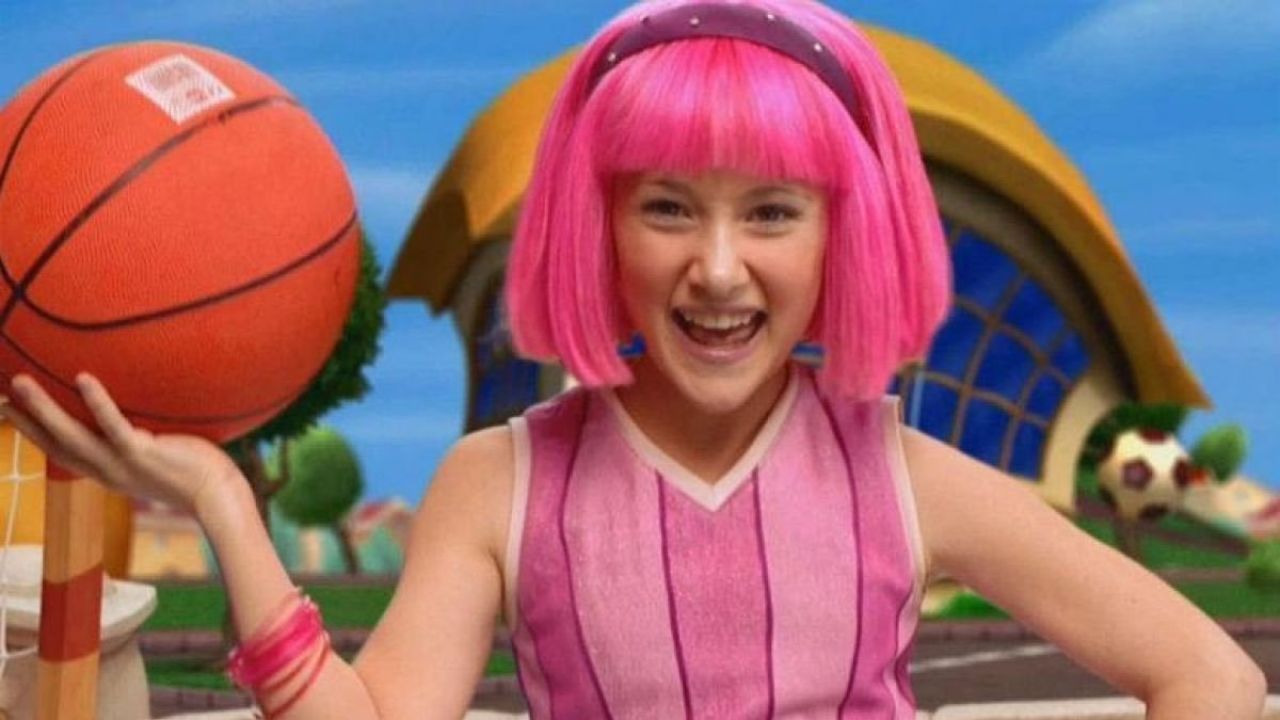 <https://rock-cafe.net/posts/julianna-rose-mauriello-2017-from-lazy-town-6a756c69616e6e61.html>
2001
Anne Haney, aktorka amerykańska. Urodzona 1934. Zmarła w wieku 67 lat.
<https://www.imdb.com/name/nm0359774/>
Mrs. Doubtfire's Cake Face (1993)
<https://www.wallofcelebrities.com/celebrities/anne-haney/landscape-photos.html>
<https://www.wallofcelebrities.com/celebrities/anne-haney/portrait-photos.html>
Liar Liar (1997) – Gretta Quits
. W Krakowie odsłonięto Pomnik psa Dżoka.
. 2011 Został aresztowany serbski generał Ratko Mladić, oskarżany o zbrodnie wojenne.
. Le 26 mai 2011 : la mort Didar Fawzy-Rossano, révolutionnaire égyptienne (° 20 août 1920).
2021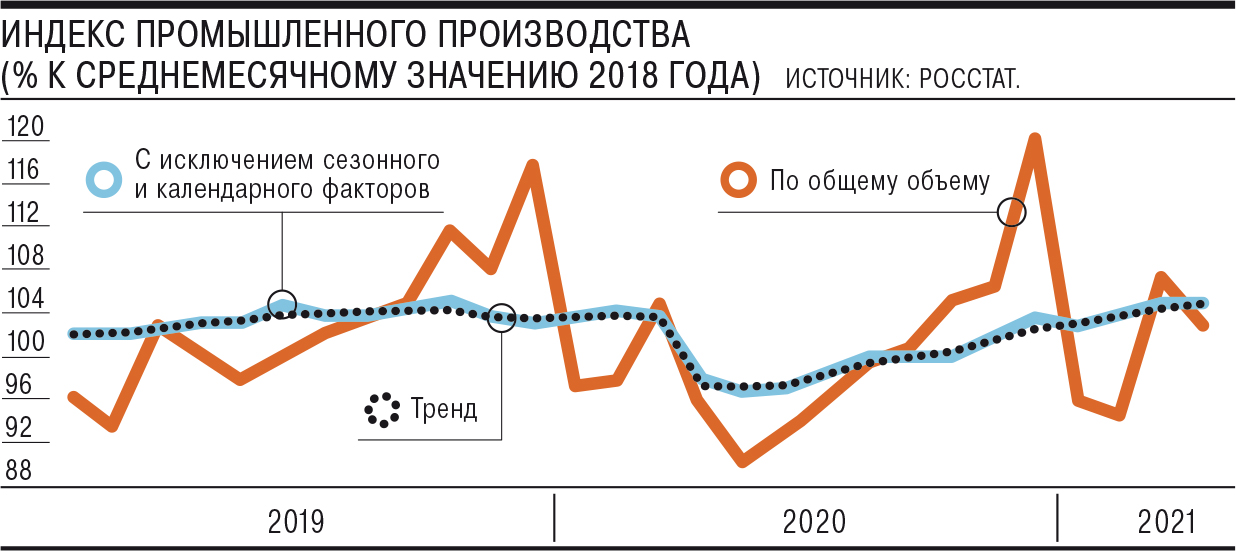 <https://www.axios.com/declining-wages-us-men-male-c63a8981-07a7-4cb0-82d6-5807b6f2791c.html>
<https://flitched9000.livejournal.com/3832458.html>
<https://flitched9000.livejournal.com/3830816.html>
<https://flitched9000.livejournal.com/3827988.html>
ПредуведомлениеLibero™: цените каждое обкакивание! Moment™: цените каждый момент! Напоминание «Я смотрю на себя, как на ребёнка, который, играя на морском берегу, нашел несколько камешков поглаже и раковин попестрее, чем удавалось другим, в то время как неизмеримый океан истины…